Wholesale Mobility Scooters at Cheap Price, China Top Manufacturer and Supplier
Trusted by 10,000+ Clients
Wholesale Mobility Scooters
Efficient Spring Suspension System; Your Scooter Can Travel On Different Surfaces.
Easy Speed Setting, Electronic Regenerative Brake For Easy Downhill Travel
Robust Allow Wheels For Massive Weight Support, Large Tires For Different Terrains
Long-Lasting Batteries, Smart Driving System Ideal For Every Rider, And Comfortable Captain Seat
Your Premier Wholesale Mobility Scooter Manufacturer and Supplier in China
Your premier wholesale mobility scooter manufacturer in China remains XunHu. Not only production, but you also get your mobility scooters delivered.
With a history of premium quality mobility scooters, you are assured of durable products. Also, XunHu has excellent experience in making this equipment. With 10+ years of experience, everything has perfect production.
The use of the latest technology and dedicated staff results in premium wholesale mobility scooters. Actually, XunHu has over 1200 personnel who ensure smooth production.
With specialized staff, engineers, and an R&D team, your electric mobility scooters quality is best. Only the tested mobility scooters are shipped to allow extended time usage without hitches.
Xunhu Wholesale Mobility Scooters Cases
XunHu manufactures and also ship wholesale mobility scooters. The delivery is worldwide via safe shipping modes.
The electric mobility scooters are in use in South Korea, Vietnam, Australia, Saudi Arabia, Kenya, Morocco, and other countries. There are over 160 countries where XunHu electric scooters are in use.
XUNHU Wholesale Mobility Scooters Manufacturing Capacity
Xunhu Has 50+ Wholesale Mobility Scooters Designs Ready; 2021 New Designs Are Available, And You Can Also Send You Preferred Modifications.
Wholesale Mobility Scooters Cutting Is By High Power Laser Machine, With Computer Fed Designs, Accuracy And Precision Are Paramount.
Xunhu Wholesale Mobility Scooters Frame Welding By Experts Meets The International Standards; There Are Various Welding Techniques For Best Joints.
Wholesale Mobility Scooters Assembling Line Speeds Up The Production Process; Run By Professionals, There Is Great Quality Control And Inspection.
Xunhu Experts Preforms Wholesale Mobility Scooters Testing; Indoor Testing And Outdoor Track Testing Ensures Scooter Performance Under Different Situations.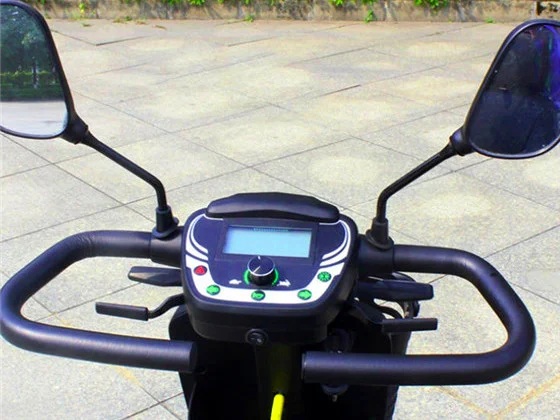 Xunhu Wholesale Mobility Scooters Option Parts Like Cargo Baskets, Rain Covers And Others Are Handy For Riders; You Can Customize Your Scooter Anytime.
Your Best Wholesale Mobility Scooters Manufacturer and Supplier in China
When you are looking where to buy the best wholesale mobility scooter, XunHu is the perfect stopover. With manufacturing and supplying ability, you get your scooters in your preferred location.
The production is certified, which means you can be sure about the quality. XunHu has CE, ISO and BV certificates. Therefore, all products you get are super performing.
Apart from the reliable wholesale mobility scooters for sale, you also get an extended warranty. With the team of efficient support, there are no struggles in case of mishap.
Customizing your electric mobility scooters is possible at the lowest cost. XunHu always allows you to make customization requests easily.