Golf Carts for SaleYour Best Golf Cart Manufacturer and Supplier in China
Trusted by 10,000+ Clients
Golf Carts for Sale
Maintenance-free Lead-acid Battery and Lithium Batteries are Available;
Top  Golf Cart Manufacturer and Supplier from China;
50+ Models of Golf Carts for Sale at Competitive Prices;
Trusted by 10,000+ Clients Around the World;
7-30 Days Safe & On-Time Delivery.
Your Premier Golf Cart Manufacturer in China
Xun is one professional golf carts manufacturer and supplier in China. You can find the latest design golf carts here.
The main parts of Xunhu golf carts and golf buggies are produced by major brand manufacturers, Ensure your golf cart has high performance and high safety.
You will get the big discount for your bulk orders, and Xunhu will guarantee the delivery time.
XUNHU Golf Carts for Sale Cases
Xunhu has many types of golf carts, electric golf carts, lifted golf carts, hunting golf carts, and customized golf carts.
Golf carts can also be used in resorts, villa areas, hotels, tourist attractions, etc.
Xunhu golf carts are exported to Southeast Asia, the Middle East, Europe, and North America. Such as XunHu golf carts for sale in Dubai, South Africa, Egypt, Mexico, UK, Oman, UAE, Saudi Arabia, Philippines, India, Pakistan, Bangladesh, Singapore, Indonesia, Vietnam, etc.
Xunhu golf carts are well received by our customers.
Xunhu Golf Carts Manufacturing Capacity
Xunhu has the most advanced Laser Cutting machine and cutting technology to ensure your golf carts steel material are cut perfectly without defects.
Xunhu's advanced Golf Carts complete stamping line ensures that your golf cart shell is formed without defects.
Xunhu has the perfect golf cart frame production line and manufacturing process, your golf cart will run well and durable.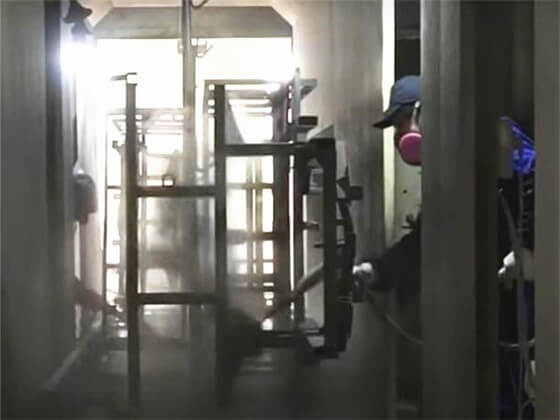 Xunhu has a large painting workshop that meets international standards, sandblasting and rust removal, Water-proof & Anti-rust painting to keep your golf carts beautiful and durable.
Xunhu company has standardized golf cart assembly lines, Vertically integrated production process ensures your golf carts premium quality and reliability.
Xunhu has a professional site for golf cart testing, your golf cart has a 5 km running test, bump test, climbing test before delivery, to ensure that your product is 100% qualified.
Golf Carts for Sale: Top Manufacturer in China
Xunhu handles more than 10,000 exports for golf carts every year, thanks to the reputation and trust Xunhu has gained over 10+ years.
Xunhu offers what most China golf cart brands don't; premium luxury, superior build, and competitive sales services.
Xunhu is a professional golf cart manufacturer with more than 300 design patents to its name. Choose from a wide array of options when it comes to designs and seating options from one of the renowned china golf cart manufacturers.
Unlike other Chinese golf cart brands who are new to the business, not only do we focus on comfort, but we care for your safety also. That's why we test, once assembled, every inch of the golf cart to spot tiny defects and cracks. Our 5km long testing track is dedicated to ensuring that your favorite golf cart stays your favorite.
Skeptical about the delivery time of golf carts from China? Well, we got you covered. Xunhu ensures quick, secure, and easy delivery while providing 24/7 technical assistance.
Looking for the best golf carts made in china? Get in touch with us today!
Golf Carts for Sale: Affordable Price & High Quality
Golf carts have a lot of accessories and applications. Owing these mobility vehicles means from time to time, you will need to replace some parts or add accessories for customization purposes.
The good thing is you can buy the replacement parts and accessories from XunHu affordably. Therefore, your electric golf cart is always ready for use.
Golf Cart Batteries
Golf Cart Batteries for Sale
Electric golf carts utilize batteries as their source of power. However, there are different types of batteries available for golf carts. XunHu delivers most of the carts with 6-Volts battery packs.
The batteries are arranged in series to deliver 36V, 48V, and 72volts battery system.
Apart from 6V, there are also 8V and 12V options. However, they are heavier than their 6V counterparts.
Besides voltage, the type of battery is essential. At XunHu, you can get different types of batteries depending on your preference.
The major types include
Lithium-ion batteries for Golf Carts
Lithium-ion batteries are straightforward. They are lighter and offer more range than lead-acid batteries. Also, the charge cycle is more, making them durable and cutting the replacement cost.
Lithium batteries are available in different types like;
Lithium Ferrophosphate
Lithium Nickel Cobalt oxide
Lithium Nickel Cobalt Aluminum oxide
Lead-acid Batteries for Golf Carts
These are the oldest and most common types of batteries you find in most XunHu golf carts. They are cheap and offer outstanding reliability since the technology has been tested and in use for many years.
Lead-Acid batteries are available in different designs and forms. Unlike traditional ones, there are improved lead-acid batteries that require zero maintenance. Under this type, we have;
Flooded/Wet lead-acid battery
Enhanced flooded battery
Deep cycle battery
Absorbent glass mat battery(AGM)
Golf Carts Parts
Golf Carts Parts for Sale
XunHu has plenty of golf carts parts for sale. They are designed to ensure clients get needed parts when needed. Whether it's the standard parts for repairs or customization, it's easy to order from XunHu.
Apart from the availability of golf carts spare parts, there is a prompt distribution system that ensures smooth delivery. With the ability to deliver worldwide, you should buy golf carts from XunHu with great confidence.
The quality of golf carts spare parts is premium. XunHu accepts orders for OEM and ODM. Therefore, these spare parts' durability and performance are the same as those that came with golf carts.
Not only can you access regular parts, but there is also a chance of requesting specialized spare parts.
Some of the golf carts spare parts you can order from XunHu include:
Wheels
Shock absorbers
Suspension system
Batteries
Charge controllers
Lights
Wheel hubs
Golf carts keys
Clutch
Solenoids
Motors
Golf carts bodies
Golf Carts Accessories
Golf Carts Accessories for Sale
Customization or improvement of golf carts is essential for keeping a great experience. Buying a golf cart from XunHu offers a chance to get premium accessories at the best prices.
Some of the top accessories you can order include;
Golf cart lifting kit
If you want your golf cart to travel in off-road conditions smoothly, you can install a lifting kit. Different kits are available depending on cart size, weight capacity, and travel surface. All lifting kits from XunHu are super affordable.
Golf cart enclosures
When you don't have a large garage or storage place, the best alternative is adding an enclosure. Besides being great for protecting the cart from rain, they are also ideal when driving a semi-enclosed golf cart.
When buying enclosures from XunHu, they are heavy-duty and ideal for parking and while driving.
Customized steering wheel
Every golf cart comes with the standard steering wheel. However, there are specialized steering wheels with integrated features. The additional features in the steering wheel bring easy and smooth control.
All-terrain wheels
Although some golf carts come with all-terrain wheels, most come with standard ones. All-terrain wheels are available at XunHu, which makes your upgrade easy and cheap.
All-terrain wheels are available in different sizes to fit different types of golf carts.
Candy coolers
To keep refreshments cool during summers, you can opt for candy coolers. They are ideal accessories that enable you to keep all your refreshments cool without the impact of hot weather.
Golf Carts Tires
Golf carts from XunHu come with standardized tires measuring 18×8.5-8 inches. Although 99% of golf carts some with standard-sized tires, there are some with larger tires. There are other sizes like 10, 12, and 14 inches for a special purpose.
Apart from the size, there are tube types, tubeless and airless tires. Depending on applications, there are an array of tires to choose from.
Golf Carts Covers
Storing a golf cart requires the addition of cover. These covers are essential to protect carts from weather elements and dust.
When shopping for golf cart covers, they are available for varying-sized golf carts. Also, it's possible to get a custom-sized golf cart cover.
Golf Carts Bags
Golf cart bags are essential for carrying vital accessories. They are worth having to ensure the fantastic organization and safety of clubs and golf balls.
You can get different sized and designed golf cart bags that come with carts. Also, you can request custom-sized and styles golf bags from XunHu.
Golf Carts Wheels
Almost all golf carts come with standard rims that measure 18 x 8.50-8 inches. These are the standard sizes across brands, including XunHu. But, you can always get custom-sized wheels for your golf cart.
Besides size, the material differs from steel to aluminum alloy. For best performance, aluminum alloy wheels are best since they are lighter. However, they tend to be a bit expensive.
Golf Carts Prices
Cheap Golf Carts for Sale
Golf cart prices vary depending on whether it is a standard or custom golf cart. An average golf cart can cost between $5,000-$9,000. However, for a high-end customized golf cart, it can cost you up to $20,000.
Also, the price depends on whether you want a new or used golf cart. Buying a used golf cart will see you pay less. Some can sell as low as $2500.
Golf Carts Repair
Electric golf carts have fewer repairs compared to gas. With that, you can expect these carts to have fewer repairs. However, they still need regular maintenance to improve durability and performance.
The vital general repairs for electric golf carts include;
Maintain batteries charged
Check battery electrolyte regularly
Grease the moving parts frequently
Check battery capacity after a while
Keep tires inflated correctly
Keep checking brakes integrity
Check whether lights are functioning
Ensure all gauges are working
Ensure controllers are working properly
Replace batteries when they degrade
Keep the golf carts well painted
Always use correct chargers
Golf Carts Applications
Despite their names, golf carts are versatile and have different functions. Therefore, it's not a must to be a golfer ot own a cart. Some of the top uses of golf carts are;
Transportation of golfers around the golf course
Customized golf carts are used in hunting
Snowplowing
Transportation in the airports
Gardening and general farm transportation
Mobility solution to disabled people
People transportation in institutions and public places
Golf Carts: The Ultimate FAQ Guide
Are you a golf course owner and want to add golf carts to your fleet? Are you a professional golfer and want to own a golf cart and do not know where to get started?
Golf Cart Introduction
Do you wish to buy a golf cart for personal use and looking for guidance?
Whichever is the case, Xunhu is one professional golf cart manufacturer in China. we have compiled this FAQ guide for you to understand the business of golf carts, help you decide which type of golf carts best suits your needs, and from where to buy those.
Read the outline now…
What Are Golf Carts?
Golf Cart Definition
A golf cart, you can also call it a golf buggy. It is a small electric vehicle designed to carry golfers and their golf equipment around a golf course. Now you can see golf carts on many occasions, and it has been widely used.
Usually, these weigh around 900-1000 pounds costing anywhere from 1000 USD to 20,000 USD per cart depending on the seating capacity, customized features, physical appearance, and whether or not these are new. The latest designs incorporate extended storage capacities and various ad on.
How Much Do Golf Carts Usually Cost?
Golf Cart Cost
Basic models that would serve the purpose of carrying 2 golfers around the golf course can cost around $4000. They would not have any frills.
For $5000 to $10,000, you can buy a two-seater or four-seater golf cart with options like windshields, headlights, horns, etc.
Top-of-the-line golf carts with features like a DVD player, cooler, leather seats, etc. can cost you about $10,000. The more options and customizations you choose, the higher is the price.
The average sized 2-seater costs between $7,000 and $8,000. A 4-seater variant can cost you around $8,000 to $10,000, and 6 seater models often cost around $10,000 and $13,000.
What Types of Golf Carts Are Available for Sale?
Types of Golf Carts for Sale
There are different types and designs of golf carts available in the market. They can be classified depending on the power source, seating capacity, luxury features, etc.
Popular types include:
Push Golf Carts
Pull Golf Carts
Electric Golf Carts
Diesel Golf Carts
Gas Golf Carts
New/old Golf Carts
Remote Controlled Golf Carts
Luxury Golf Carts
Off-Road Golf Carts
How Much Are Electric Golf Carts?
Electric Golf Cart Price
New electric golf carts can cost anywhere between $4500 to $12000 depending on the model, design, add-ons, seating capacity, and power of the motor, etc.
An average-sized electric golf cart, with a seating capacity of 2 people, a windshield, and a top can cost anywhere between $4000 and $7000. This is the basic design of golf carts in the market with some useful add-ons like club covers and cooler.
How Much Does A Gas-Powered Golf Cart Cost?
Gas-Powered Golf Cart Cost
Gas golf carts cost often range from about $4,000 to upwards of $15,000. At the low end of this price range, you'll find basic designs with few frills. On the high end, you can purchase luxury golf carts with custom features like extra horsepower, extra safety features, etc.
Most standard models fall in the $5,000 to $10,000 price range. Since they run on gasoline, the operating cost is $0.12 to $0.14 per mile.
Where Can You Buy Golf Carts From?
Golf Cart Buy
Electric golf carts are readily available in almost every country. With the increase in interest in golf, more and more golf courses are being constructed and people are spending more on buying a golf cart.
Different leading automobile companies manufacture golf carts in the USA alone. Suppliers and dealers offer new as well as used golf carts. The price depends on the design, power, and overall physical condition of the cart. Spare parts, engines, and batteries are available all over the world.
How Do I Choose A Golf Cart?
Golf Cart Choose
It depends on your budget, your lifestyle, and your requirement.
If your budget is less than $8000, and you prefer quieter vehicles, electric carts are the best option
If you prefer extra power to climb hills and slopes, gas-powered golf carts work best
If noise and gas emissions are under surveillance in your area, buy electric golf carts
Make sure the body and chassis are in good condition
Check the battery power to see if they suit your requirements
Look at the reputation of the manufacturer
Make sure the manufacturer follows the highest standards of safety and the finest quality of raw material
Are Golf Carts Sold By Chinese Manufacturers Cheap?
Cheap Golf Cart China
Chinese manufacturers offer cheaper rates for golf carts. You can enjoy rates as low as $2000 for an electric golf cart with a seating capacity of 2 people without compromising on the quality.
The reasons for such cheaper rates are:
China is an industrial hub when it comes to the production of steel, plastics, carbon fiber, etc. China produces its raw materials so manufacturers do not have to spend a budget on importing raw materials.
China offers inexpensive yet competitive labor. So, you get to enjoy cheap rates.
Being the leading exporter of the world, China offers the cheapest shipping plans due to the competitive freight market. You get to enjoy cheap rates when it comes to importing golf carts from China to your doorstep.
Where Can You Use Golf Cars Other Than the Golf Course?
Golf Cart Applications
Golf carts are mainly designed to be used on golf courts. In various states and private golf clubs, it is mandatory to use a golf cart provided by the private club. Their wheels' tread design, seating capacity, and low maximum speed make it unfit for road use.
You can drive golf carts on the road with a conditional registration. Usually, people with a medical need for a golf cart can also apply to drive on the road. Golf carts that are approved for off-course travel need extra lights and equipment for safety.
And you can buy Hotel Golf Carts, Resort Golf Carts, and Airport Golf Carts from Xunhu company. High quality with the best price for you.
How Do You Choose Right Tread For Your Golf Cart?
Golf Cart Tire
While purchasing a golf cart, choosing the right tires for your cart is important. Choosing the right tread design is going to depend on which terrain you will be using the golf cart on.
Some tread designs are better for use in the neighborhood, like campgrounds or suburbs, etc.
While other tread designs help with off-road adventures. Tires tread patterns range from smooth to straight rib and saw-tooth.
If you are going to use your cart on grass and lawn, choose a smooth and straight ribbed tread design
For use on golf courses with slight rough terrain, turfs, paths, street, etc. choose a saw-tooth tread design
Choose turf tread design for the golf course and football fields. Turf design offers more balance and rounder design so that the turf is not damaged
Use sand tread designs for desert or sandy pathways, camping, etc.
The knobby tread design offers tread for every type of surface. Choose this tread design if you are going to use your golf cart on different terrains
How to Choose the Reliable Golf Cart Manufacturer in China?
Reliable Golf Cart Manufacturer in Chin
While selecting a golf cart manufacturer in china, consider the following points:
The golf cart manufacturer follows the highest standards of safety while manufacturing the carts.
The manufacturer provides high-quality products and can ship from any port of China to you.
The manufacturer offers competitive prices and attractive aftersales services.
The theme park ride manufacturer communicates clearly with you or your agent.
The theme park ride manufacturer offers additional services like 24/7 technical support, multiple design variations, container loading, multiple modes of payment, etc.
Are There Cheap Golf Carts For Sale Under $1000?
Cheap Golf Carts For Sale
You can find used 2 seater golf carts with good conditions under $1000. Many golf cart manufacturers provide budget golf carts that are called golf buggies. They are normally for one person only.
For under $1000 the available options are:
Golf trolley cart
Used golf carts
Chinese single-seat mini golf carts
Electric golf cart with basic options and plastic body
How Much Electricity Is Consumed By Golf Cart While Charging?
Golf Cart Charging
Electricity consumed by a golf cart depends on the following factors:
Size of the battery
Condition of the battery
Size and condition of the charger
How often you recharge your golf cart
For example, an average-sized golf cart uses a 48V battery. Such a battery takes about 8-15 hours to fully charge a depleted battery. While 4-5 hours are enough to charge a new battery.
The amount of electricity consumed depends on the energy consumed by the battery in one hour of charging. A 120V charger that draws 10A yields a power of 1200W or 1.2kW. This energy is being used by your golf cart in one hour. For a full hour of charging period, 6 electricity units are consumed.
Multiply that by 6 hours of charging you get total electricity consumed by your golf cart in a charging period of 6 hours.
How Much Does A Luxury Golf Cart For Sale Cost?
Luxury Golf Cart For Sale Price
A luxury golf car has no cap when it comes to spending. Usually, luxury golf carts start from $12000 and move up to and beyond $27000. The price can go even higher depending on the engine, the model, the luxury features you would like to have, extra options, etc.
The batteries included in such golf carts are also high-end. Leather seats, enhanced dashboard, premium tires also keep adding to the cost. High-end automobile manufacturers like Mercedes-Benz launched their golf cart for an extravagant price tag of $76000.
What Is The Seating Capacity Of Different Golf Cars For Sale?
Golf Cart Seating
Different design variations offer different seating and storage capacity.
Usually, golf carts come in these variants:
2 seater
4 seater
6 seater
8 seater
10 seater
12 seater
These golf carts have a separate storage capacity for golf clubs and golf equipment. Carts with more seating capacity require a bigger battery and a stronger motor. The batteries range from 48V for 2 seaters to almost 64V for 12 seater golf carts.
What Are 2 Seater Golf Carts For Sale Price?
2 Seater Golf Carts For Sale Price
Usually, new 2 seater golf carts start from $2500. Design variations, customizations, add-ons, safety features keep adding to this cost.
Popular manufacturers and brands provide 2 seater golf carts starting from $4000. You can choose the design, add-ons, and custom installation as your budget allows.
Used 2 seater golf carts are available for a minimum of $2000 while popular brands like XunHu EV 2 seater golf carts can cost you $3500 even in used condition.
Gas variants are more expensive and can cost you $6000 for used carts.
What Are 4 Seater Golf Carts For Sale Price?
4 Seater Golf Carts For Sale Price
4 seaters can cost you around $8000 to $12000 for electric variants, while more than $10000 for gas variants.
4 seater golf carts incorporate bigger battery power and a bigger motor to push the payload. Popular brands charge $12000 for 4 seaters and almost $9000 for used golf carts.
Leather seats, cooler, headlights, enhanced safety features, etc. can further add to the cost.
What Is 6 Seater Golf Carts For Sale Price?
6 Seater Golf Carts For Sale Price
The price of new 6 seater carts starts from $5000 for electric variants. These golf carts are also termed golf buggies. With a seating capacity of 6 adults, such golf carts use a 48V battery to push the payload. These are usually used in smooth golf courses and are not ideal for carrying passengers uphill.
Luxury 6 seater variants can cost you more than $12000. They provide luxury features like a DVD player, extra premium equipment compartment, enhanced safety, cooler, leather seats, etc.
What Is 8 Seater Golf Cart For Sale Price?
8 Seater Golf Cart For Sale Price
8 seater golf cart price starts from $12000. This price tag contains the price of extra safety features and a powerful motor to keep the passengers safe and going.
Used 8 seater golf carts are available for $8500 in the market depending on the appearance, miles covered, battery condition, etc.
Normally they are equipped with a horn, windshield viper, digital dashboard, etc. for the basic versions.
What Is 10 Seater Golf Cart For Sale Price?
10 Seater Golf Cart For Sale Price
10 seater golf carts are available for more than $14000. Equipped with seatbelts, horn, digital dashboard, powerful motor, 64 V deep cycle batteries, aluminum rims, sidebars, headlights, tail lights, turn signals, etc. they provide a premium package.
Usually, these golf carts are not used in the golf course but rather on airports, shopping malls, theme parks, entertainment centers, warehouses, power stations, etc. to drive people around.
What Is 12 Seater Golf Cart For Sale Price?
12 Seater Golf Cart For Sale Price
12 seater golf carts are usually available for $14000, to begin with. To handle the weight of 12 adults, such carts are usually equipped with 48V 150 Ah batteries, a 5kwh motor, and a steel frame.
Gas variants are equipped with an almost 300-500cc engine to drive people around. Such golf carts are expensive due to their size and the safety features they offer.
What Is The Golf Cart Shuttle For Sale Price?
Shuttle golf carts cost more than $20000 for basic versions. These are bigger versions of 12 seater golf carts. They may or may not be equipped with doors depending on the design you are selecting.
Shuttle golf carts can handle more than 20 people and are mainly used in airports, campuses, resorts, parking lots, etc. Cost is added if you decide to purchase a second pack of batteries to increase travel distances.
More luxury variants that incorporate a back camera, DVD player, fans, and even AC/heater facility, can cost you more than $24000.
What Are 4×4 Hunting Golf Carts For Sale Price?
Hunting golf carts are more powerful than usual golf carts. With increased power capacity, 4-wheel drive enables you to navigate through rougher terrains and rocky roads.
Such golf carts prefer power and torque to luxury. 2 seater hunting golf carts use 48V batteries and a 5kwh motor with a four-wheel drive, costing from $14000 to $20000 depending on the model and the manufacturer.
Their tires are also expensive as they are made to handle rocky terrains.
What Color Are The Golf Carts For Sale?
Golf Cart Colors
Golf carts are available in every color you desire. Due to plastic or steel outer body, it can be spray painted at a local dealership to get you the color you want.
Typically, golf carts are painted in green or off-white colors to complement the golf course. If you own a golf cart, there are no limits to creativity.
Usually, the bodies of golf carts are first sanded with grit papers and thoroughly washed with water. After drying the body up, primer spray is used to cover the cart after which acrylic fusion spray paints are used to coat the golf cart.
Are There New Gas-Powered Golf Carts For Sale?
Golf Cart Gasoline
Many manufacturers provide gas variants for all of their available models. They are a bit expensive than the battery models as they have more moving parts, more power, and better control of the vehicle while going uphill or downhill.
New gas-powered golf carts start from $6000 for very basic models that would do the job of moving you around a golf field but won't have any extra features like a cooler, ball cleaner, etc.
Do China Manufacturers Have Small Golf Carts For Sale?
Small Golf Carts For Sale
Chinese manufacturers provide a wide range of design variations to choose from when it comes to golf carts. They provide mini golf carts that are well suited for 1 person as well as 12 seater golf carts.
Small golf carts made by Chinese manufacturers usually cost around $1500-$3500 depending on the power source, custom features, and add-ons.
Chinese manufacturers provide competitive rates and attractive aftersales services.
What Are Jeep Golf Carts For Sale?
Golf Cart Jeep
Jeep golf carts or mini jeep golf carts are a miniature version of an army jeep. It runs on a 125 CC gas-powered, 4 strokes, and air-cooled engine. They incorporate front and rear disc brakes, 4-wheel suspension, engine protection bar, rack and pinion steering wheel, and easy-to-service chain drive.
They also include:
Steering wheel to the steering post
Side mirrors x2
Front shocks x2
Tie rod end to steering knuckle x2
Rear shock lower bolt x2
Tire/wheel assembly x4
Windshield assembly
Rear roll bar/seatbelt bar
Rear fuel can rack
Fuel can rack
Spare tire mount bracket
Spare tire to bracket
Battery
Where Can I Buy Cheap Electric Golf Buggy?
Many different firms of different capacities incorporate various methods to manufacture and sell electric golf buggies around the world.
You can find licensed manufacturers and suppliers in more than 4 continents. Chinese manufacturers provide the cheapest rates due to many factors that include inexpensive labor, readily available raw material, competitive freight market, leading iron and plastic industry, etc.
You need to get in touch with them via email or phone call and ask for a quotation and payment schemes.
Which Golf Cart Brand Is Best?
Golf carts are a blend of fun, game, and luxury. With the growing golf industry, the golf cart market has become highly competitive. Many manufacturers and brands have started making golf carts.
Some popular brands are:
XunHu Golf Carts Manufacturer in China
Club Car
EZ-GO
Yamaha
Polaris
Garia
Cart-y on
What Is The New Electric Golf Carts For Sale Price?
New Electric Golf Carts For Sale Price
New electric golf carts are available for nearly $4000 for low-end models that are usually 2-seater and have a limited number of extra features available up to $12000 for high-end models that incorporate extra features like windshield vipers, DVD player, cooler, ball cleaners, padded seats, full lighting package (headlights, tail lights, turn signals), etc.
The luxury electric golf cart price usually begins at $8000 and goes up to $25000 even for a 2 seater version.
Are Golf Carts Street Legal In South Africa?
Golf Carts Street Legal
Golf carts only become street legal in any state if they meet certain requirements. Every state has a different set of rules when it comes to making a golf cart street legal. Key requirements are:
Your golf cart must have:
Working lights (headlight, tail lights, turn signals)
DOT-approved tires, windshield wiper, and working seatbelts
Minimum top speed between 20-25 mph
A vehicle identification number
Interior and exterior-mounted mirrors
Speedometer
Working horn
Reflex reflectors on all corners of the cart
A license plate bracket
Insurance
Certificate of vehicle's registration
Driver's license and tag
Slow-moving vehicle sign
Should I Buy A Gas Or Electric Golf Cart?
Gas Or Electric Golf Cart
It depends on your requirements and personal preferences. Both variants have their pros and cons. You should address what works best for you depending on your budget and requirements:
Electric golf cart benefits are:
Low maintenance cost
Low operation cost
Less noisy
Environment friendly
While the disadvantages are:
Repeated need of charging during a game
Low power while moving uphill
Less control while moving downhill
Costly battery replacements
Benefits of gas-powered carts include:
Higher power and control
No charging time required
Higher speed and acceleration
Performs well on slopes and moving uphill
Disadvantages of gas golf carts are:
High maintenance costs due to more moving components
More noise
Smoke and gas emissions
More operational cost
Can You Drive A Golf Cart In A Neighborhood?
Golf Cart Neighborhood
Different states have different laws that prohibit or allow golf carts to be driven around in a neighborhood.
The states that allow golf carts on streets have some limitations imposed on them. For example:
Golf carts are allowed on roads where the speed limit is 20 to 45 mph or less
A golf cart is allowed to be driven only from sunrise to sunset
The driver needs to have a driving license to be allowed to be on roads
Only 14 years and older drivers are allowed to operate a golf cart on public roads
Golf car should be equipped with a horn, windshield, approved tires, headlights, brake light, turn signals, seatbelts, reflectors, slow-moving vehicle signs, etc.
How Long Do Golf Carts (Motors and Batteries) Last?
Golf Cart Range
This depends on several factors. The average lifespan of golf carts varies heavily with different factors and all must be addressed.
The estimated life range of golf carts is 5-7 years on average. It can be stretched to 10-12 years based on how well they are maintained. Electric carts, as well as gas carts, have the same life span while gas carts are costly to maintain. Motors, if well maintained, can last up to 5 years without issues.
The golf cart frame remains in good condition for more than 20 years of use while the batteries last nowhere near to such time frame. The working life span of batteries along with the charger is 4-6 years and after that, they must be replaced.
Are Gas Or Electric Golf Carts More Expensive?
Golf Cart Expensive
Gas golf carts are more expensive to purchase, operate, and also to maintain, than electric variants. They are more powerful and handle rougher terrains well. As gas carts have everything that electric variants have like a motor and a battery, they also have something extra; an engine.
The fact that gas carts have an engine so they have a lot of moving parts that are subject to continuous friction, wear, and damage; and must be maintained properly.
Maintenance costs are recurring in the case of gas carts where you need to change oil filters, engine oil, air filters, etc.
Are Electric Golf Carts Better Than Gas?
Golf Cart Better
Deciding which one is better out of gas carts and electric gas carts always comes down to your personal preferences.
Electric golf carts have various benefits over gas carts:
They are cheaper to purchase, operate, and maintain.
They give zero emissions and are environment friendly
They give out zero noise
Charging batteries is much less expensive than buying gasoline
Due to fewer moving parts involved, maintenance costs are much less.
Is There A Blue Book For Golf Carts?
Golf Cart Blue
Golf cart prices are not found the way someone would look for car prices. There is no blue book for golf carts. You need to do your research and homework to figure out the price of the cart you are looking at.
If you want to purchase a golf cart or want to sell your golf cart, you need to conduct market research and see for what prices are the carts available that are similar to your cart in make and model.
There are online websites, newspaper sections, online blogs, and even agencies that can conduct market research to get you the best prices for the model you are looking at.
What Should I Look For When Buying A Used Golf Cart?
Buying Golf Cart
You need to first set a preference for whether you need a gas golf cart or an electric one. After carefully considering the pros and cons of the two variants, you need to look at the following features and make sure they meet the price asked:
Make sure you asked the owner all the questions without being shy about the condition and performance of the cart
Ask the owner whether he/she bought it used or new. Try to know how many people have owned this cart previously to understand the amount of maintenance it received
Look at the age, condition, and amp rating of the battery
Model, make, and age of the frame
Warranty if available
Confirm which accessories are part of the deal
Check if the owner is willing to negotiate the price
Test drive the cart to see the performance, check the leaks, and see how is the overall condition
How Much Does The Maintenance Cost For A Gas Golf Cart Monthly?
Golf Cart Maintenance
Routine maintenance is a must for gas golf carts and repairs can happen at any time. Due to a lot of moving parts involved, they are always subject to friction, wear, and heat generation.
Moreover, recurring maintenance costs add to the monthly cost. Annually, maintenance for gas carts costs $500- $2000. This cost includes routine maintenance like:
Oil and filter changes
Spark plug replacement
Driver belt and starter belt change
Battery replacement
Clutch maintenance
Starter brush change
Body maintenance, etc.
How Much Does The Maintenance Cost For An Electric Golf Cart Monthly?
Golf Cart Electrical
Maintenance cost is much less in the case of electric golf carts. Due to fewer moving parts and the absence of an IC engine, electric golf carts are easy and inexpensive to maintain.
Routine maintenance includes inspecting the electric circuit for corrosion, checking if the battery is leaking or is cracked. You need to replace batteries after their lifespan is over.
The motor is only subject to routine maintenance and works fine if inspected weekly. Replacing the batteries can cost $500 annually.
Can You Negotiate Golf Cart Prices?
Golf Cart Negotiate
New golf cart prices are fixed, you can enjoy great after-sales deals but negotiating the price of a new golf cart would not end at a lesser price.
But in the case of used carts, Asking for a lower price does not harm as all they can say is No. Prices of automobiles are always up for negotiation. You should conduct market research to get an idea of the real value of used golf carts in markets. Negotiation can be based on:
The physical appearance of the cart
Make and model
Condition of the engine in case of gas golf carts
Condition of batteries in case of electric golf carts
Prices of the same model in the market
Warranty status of the vehicle
Accessories available with the cart
Do Golf Carts Require Insurance?
Golf Cart Insurance
In the USA, many states require you by law to get liability insurance if you are going to use your vehicle on road. Whether does your golf cart requires insurance or not, depends on the state you live in.
Even if you are not required by law to have insurance, it is a good idea to get one. Golf carts can be stolen or damaged. Even severe injuries can happen if golf carts are in an accident. Insurance covers the following:
Property damage liability
Bodily injury liability
Collision coverage
Comprehensive coverage
How Far Will Electric Golf Cart Go?
Golf Cart Far
Electric golf cart range depends on various factors like:
Condition of the cart
Battery condition
Acceleration of the cart
Passengers riding
Track condition, etc.
Normally average range for an electric golf cart is 25-40 miles in one full charge. Range may decrease if the battery is overloaded; you are towing weight or traveling uphill.
Should I Buy a New Or Used Golf Cart?
Golf Cart Used
That depends on your requirement. If you prefer a brand new golf cart with a full warranty, you should buy a new golf cart.
In case you are limited by your budget, there is no problem with buying a used golf cart. You get to enjoy features offered by new golf carts but also save thousands of dollars on the purchase. You should negotiate the price depending on the condition of the golf cart, its age, battery condition, tire condition, etc.
It has a great advantage to buying a new vehicle as the price of a new golf cart begins to depreciate the moment you pay for it and take it out for a run. So if the condition is good, the frame is firm, and the paint job is in place, preferably a used golf cart.
How Much Should I Pay For A Used Golf Cart?
Golf Cart Pay
There are hundreds of golf carts available on market. Different models offer different features that are worth consideration. Price is a critical aspect of a used golf cart and many aspects affect it.
The average price of used golf carts depends on a variety of factors. Usually, it ranges from $2000-$5000 for most of the models. Low price models may have many issues associated with them. Some might simply be old. Those carts available for high prices may offer additional features like newer models, warranty, custom options, etc.
How Can I Buy Golf Carts In Bulk?
Golf Cart Contain
Wholesale dealers of golf carts are available all around the world. They deal in new as well as old carts normally 2-5 years old and in good condition.
To buy golf carts in bulk:
You need to contact the dealership via phone or email or visit the dealership in person
You need to pay 30% in advance
The dealership processed your order. Some dealerships offer an MOQ (minimum order quantity) of 10 golf carts.
The dealership gets back to you with the delivery details and you pay the remaining amount.
How Do I Visit The Manufacturer When I Need To Buy Golf Carts In Bulk?
Golf Cart Factory
You first get in touch with the manufacturer to schedule a meeting regarding your concern or you can directly visit the facility.
You need to follow the date and time of the meeting and visit the manufacturer. Usually, the sales team is responsible for receiving the customer and present all the design variations available and different payment and delivery methods.
After you have made the decision, you negotiate the prices depending on the market value, age, appearance, etc.
How Can I Be An Insurance Agent Of Golf Carts?
Golf Cart Agent
To become an insurance agent of golf carts, you need to become an employee of an insurance firm. You sell insurance for your company for a commission. You are responsible for helping customers to decide which insurance to buy depending on their specific needs and represent your company while transaction.
The more insurance you sell for golf carts, the more commission you get based on the terms with your company.
You need to:
Review your state's licensing policies
Take an insurance license exam
Submit your license and background check
Get appointed with the company
Maintain professional clients
How to Choose the Best Manufacturer for Your Golf Carts?
Golf Cart Make
You need to do market research to figure out which manufacturers have been in the business for the longest time. Usually, they have a big clientele and a reputation.
Make sure the manufacture provides the following:
Highest quality of raw material used
Follows international safety standards
Offers competitive prices
Offers attractive aftersales services
Offers warranty and additional perks
Offers various payment methods and delivery options
Communicates clearly with you or your agents.
What Is The Procedure To Buy Golf Carts?
Buy Golf Cart Procedure
The procedure of buying golf carts after you have finalized the budget and selected the manufacturer is as follows:
First of all, you contact the sales and representatives team of the manufacturer and collect all the information you need about the available designs
You collect all the relevant documents of your business and make a contract.
You pay 30% of the payment in advance.
The manufacturer confirms and processes your order.
The manufacturer gets back to you once the process is complete.
You provide all the shipping details to the manufacturer and pay the remaining 70%.
The manufacturer ships the order to your desired location.
You inspect the vehicles and confirm that you have received your goods.
What Is The Weight Capacity Of Different Golf Cars?
Golf Cart Capacity
Usually, golf carts are designed to carry two golfers and their golf clubs around the course. Modern variants incorporate four, six, even eight-seater golf carts. These have a bigger structure, bigger power capacity, enhanced safety features, and cost more.
Most golf carts have a carrying capacity of 600-900 pounds. Bigger variants can handle up to 1200 pounds. If you have an even bigger cart, it is not usually the standard size used in the golf course. Bigger golf carts incorporate 36V-48V batteries to push a bigger payload.
How Are Golf Cars Packed For Delivery?
Golf Cart Packaging
Golf carts are usually packed in iron, aluminum, or wooden frames with a plastic sheet wound around for the safety of the carts. If you are purchasing golf carts in bulk, they are individually packed in iron frames or placed in the container or trailer in bulk.
This whole process is usually done by the manufacturer, supplier, or freight forwarder. The vehicles are chained in place with their handbrakes engaged so they do not move out of place. You should inspect the vehicles for damages when you receive them.
Where And How Can I Buy Off-Road Golf Carts For Sale?
Off-Road Golf Carts For Sale
Golf carts that are modified to suit camping and hunting needs are called off-road golf carts. They have modified tires, a solid frame, and a powerful 4×4 gas engine.
It is modified to handle rougher terrains, ditches, and holes, muddy paths, uphill traveling, etc.
Almost all leading golf cart manufacturers assemble and supply off-road golf carts as a part of their product line. EZ-GO and Yamaha have been assembling off-road golf carts for 3-4 years now. You can conduct market research to find such dealerships in your area. You can contact manufacturers to get a quotation first.
What Certificates Are Required For Golf Carts Purchased From China?
Golf Cart Certification
Different private and public firms issue certifications to golf cart manufacturers. These certifications are different for each category, for example, for structure compliance, mechanical safety, electrical safety, safe operation, maximum load test, joint strengths, etc.
You should look for the following certifications:
SAE
OSHA
NFPA
IEC
ICC
IEEE
ISO
NECA
NEMA
UL
EVSE
CE
DEKRA
Can You Ask The Manufacturer To Customize The Golf Cart For You?
Golf Cart Customize
Yes, golf carts have limitless options for customizations available. You can ask the manufacturer for additional options like a fan, cooler, ball cleaner, additional storage, different colors, etc.
You have to pay additional costs for the customization. Manufacturers offer different designs as well to suit your needs like powerful battery, enhanced tires, windshield options, leather seating, tread designs, etc.
Do Golf Carts For Sale Come With A Warranty?
Golf Cart Warranty
Leading manufacturers offer a 4-6 years warranty for the parts of the golf cart. Parts like motors, batteries, engines, etc. have a warranty period of fixed time. The frame of the golf cart, shocks, axle bearings, etc. also come under warranty.
Under the warranty period of your electric golf cart vehicle, you are entitled to a fixed number of free tuning, free maintenance, and repairs, onsite technician visits, etc.
When you need to claim a repair under warranty, you must produce the original invoice of the golf cart, warranty voucher, and your identity documents.
What to Do If You Need a Spare Part for Your Golf Car?
Golf Cart Spare Parts
That depends on the part that you are looking for. Spare parts like headlights, seats, steering panels, motors, batteries, brake shoes, cables, etc. are available in the local market and are not very hard to find, but you should look for quality products.
You should always use OEM products available at the dealerships with your golf carts to maintain safety. Using low-quality or aftermarket spare parts can void the warranty and can lead to problems with the operation of the golf carts in the future.
For original spare parts, you should visit the dealership. Otherwise, you need to submit a query to the manufacturer regarding the parts you need.
How to Carry Out the Inspection of Your Golf Cart after Delivery?
Inspection of Your Golf Cart
Once your golf carts are delivered to the port, you should inspect them before you pay the freight forwarder:
Carefully inspect the body of the cart to make sure it is free of cracks and damages
Turn the power key ON to make sure electrical connections are secured
Inspect the batteries to make sure the body is free of cracks
Inspect the accessories and make sure everything is delivered
Inspect the steering wheel, pedals, motor, etc.
How to Inspect the Batteries of Your Golf Car before Purchasing?
Golf Cart Batteries
Battery inspection should be carried out if you are purchasing used golf carts to make sure that the battery is in good condition. Follow these steps to perform the inspection of the battery.
Examine the battery outer case. It should be free of corrosion. Clean any dust or dirt left on the case. If you see cracks or liquid oozing at the top of the case, you probably need to replace the battery.
Examine the brackets that hold the battery in place. Make sure they are not corroded. They should hold the battery firmly as a vibrating battery can damage other components and has a much shorter life.
Check the battery terminals to make sure they are free of corrosion and are tightly secured.
Under What Conditions, Does The Warranty For Your Golf Car Become Void?
Golf Cart Warranty Void
Like other automobiles and electronics, a golf cart's warranty becomes void if it is subjected to abuse or practices that are prohibited in the user's manual. Other conditions are as follows:
The vehicle was not operated as instructed in the user's manual
The warranty period is over for the golf cart
The buyer used spare parts from other manufacturers
A golf cart is repaired and assembled without the consent of the manufacturer
A golf cart is subjected to usage beyond the maximum capability
Damage is caused by natural disasters like earthquakes, floods, typhoons, etc.
Battery damage caused by keeping them in a low charge state for a prolonged time
Battery damage caused by using a Non-OEM charger
How to Perform Running-In Of a New Golf Cart after Delivery?
New Golf Carts Delivery
In the case of new golf carts that are delivered right after manufacturing to you must complete a period of running-in to ensure smooth operation and reliability before it is subjected to work under peak conditions.
Usually, the steps and the period of running-in are mentioned in the user's manual for every model. In most cases, it should be allowed 1 month or 1000 km, whichever comes first of both.
You should take care of the following:
Make sure the cart has brake oil, charged battery, etc.
The golf cart has an optimum tire pressure
A golf cart is not overloaded with riders and operates at a stable speed
How Much Time Does It Take To Deliver Golf Cars To You?
Golf Cart Delivery Time
It depends on the fact that from where you are getting your golf cart shipped. If it is from a dealership located in your state, all you need is a trailer to pick up your vehicle from the dealership and deliver it to your doorstep.
If you are having your golf cart shipped from other states, trucking companies are expensive but can deliver within a day or two. You can opt for railway transportation to have your cart shipped to the nearest unloading area in 3-4 days.
In case the manufacturer is located overseas, ocean freight becomes the optimum option. It takes 30-40 days. Additional time can be added depending on the weather conditions, slower ship movement to save fuel, port congestion, custom delays, port policies, etc.
How Much Does A Street Legal Golf Cart Cost?
Golf Cart Legal
Any golf cart can be modified to become a street-legal vehicle. The main differences between street-legal vehicles and golf carts are that street-legal vehicles have enhanced safety features and DOT-approved equipment.
You need to have the following:
Headlights, Taillights, Turn Signals, and Brake Lights
Windshield, a horn (in some municipalities), seat belts, rearview mirrors, and a slow-moving vehicle sign
Golf car permit registration document, proof of insurance, valid driver's license
A fee of $5-$10
A new powerful motor and controller if the top speed doesn't match the minimum speed of your state
All of the above-mentioned things can be purchased for under $500. You just make sure that your golf cart has all the DOT-approved equipment installed.
What Shipping Plan Works Best For Shipping Golf Cars In Bulk?
Wholesale Golf Carts Ship
If you are shipping golf carts in bulk from across the state or province, railway cargo becomes the cheapest option. The average cost of rail transit for 1 ton is 95$ which makes it cheaper than any other form of transportation via land.
If you are shipping from overseas, ocean freight is the most suitable option due to many reasons. One reason is that Ocean freight offers more capacity and value – one container can hold 8-10 average-sized kiddie rides. The heavy payload is delivered in one trip so you don't have to wait for shipping in intervals.
Ocean freights offer high initial base costs but it works great when you scale. For example for 20Kg weight, you might need to pay $300. For 200kgs, the cost becomes $320 and for 2000kgs, the cost is $390.
How To Pay Customs Duty For Your Golf Cars Once Delivered?
Golf Cart Customs Duty
Paying for customs is crucial since every country has to keep a record of the goods entering its borders.
When your golf carts have arrived at the port, you need to pay/clear the customs before you are allowed to take your goods.
You need to fill out a "customs declaration form" for your golf carts. Custom duty depends on the market price of the golf cart and the engine capacity for gas variants.
You can hire a customs broker to deal with the customs for you. They charge $150-$200 and handle all the paperwork for you. Most freight forwarders also offer custom brokers for extra charges.
How To Pay The Freight Forwarder For Your Golf Cars Once Delivered?
Golf Cart Freight
You need to pay some money in advance when you book a freight forwarder for your golf carts. It is 30% of the total amount in most cases.
When the container has arrived at your country port, it is usually kept in a warehouse nearby. If you are picking your shipment yourself, you need to pay dues to the freight forwarder like ocean freight cost and other surcharges.
When you have paid such initial dues, confirm with them the location of the warehouse and also the "tracking ID" or "cargo control number" to locate your container in the warehouse.
After doing the inspection and making sure that the shipment is free from any damages, you pay the remaining dues to the freight forwarder.
How To Transport Your Golf Carts From The Dealership To Your Facility?
Golf Cart Trailer
When transporting your golf cart from the dealership to your facility, always use a trailer that is approved for load rating greater than your golf cart's total weight plus any installed accessories or cargo for safe transportation.
Make sure that you always secure the straps to the front sub-frame and the rear frame of your golf cart. Never tie the straps across any plastic body panel components.
It is usually safe to transport the vehicle in a closed trailer. Follow the given guidelines when transporting the vehicle on an open trailer.
Make sure the golf cart is facing forward on the trailer
Remove the key and make sure that the parking brake is engaged
Properly secure the seats, hood, and other components of the cart that could be damaged or dislodged by strong winds and vibration.
Use suitable straps to tie the frame of your cart to the transporting unit
Secure or remove cargo.
Never allow passengers to ride on a trailer or in a trailered vehicle for safety.
Drive with great caution, reduce speeds while taking turns
Does A Golf Cart Need A Bill Of Sale?
Golf Cart Bill
Yes, almost in all cases, a signed bill of sale provides important legal protections to the buyer and also to the seller. For the buyer, the bill of sale serves as proof that a transaction took place. This information is extremely important to the buyer.
In many states of the US, you need to provide a complete bill of sale to complete the vehicle's registration. You also need the bill of sale to have the title of ownership transferred to your name.
A properly made bill of sale can protect you from future liabilities.
How Much Does A Golf Cart Cost In India?
Golf Cart India
In India, the average golf cart costs around 1.5 lacs INR. These are the basic electric variants without add-ons. The cost can go up to 3.5 lacs INR for full option electric variants.
Gas golf carts are priced in the range of 3 lacs INR to 5 lacs INR. In this price range, golf carts are equipped with some additional features like a windshield wiper, ball cleaner, leather seats, etc.
Locally made and assembled golf carts are cheaper compared to imported ones. Such variants are available under 1 lacs INR.
How Much Is The Cheapest Golf Cart?
Cheapest Golf Cart for Sale price
The cheapest electric golf carts are prices anywhere around $2000 for new carts. The price can drop to $1300 for used basic variants depending upon the condition and age of the cart.
In China, electric golf carts with a seating capacity of 2 people can cost you around 1500$ per cart. The reason for such an inexpensive price tag is that the raw material is readily available and competitive electronics market in China.
The cheapest gas variants are priced at a minimum of $3500. These are the basic designs without frills.
What Can Go Wrong With Electric Golf Carts?
Golf Cart Repair
Electric carts operate on a simple process of transferring electrical energy to mechanical energy. Several problems can appear along the way.
Some common problems associated with electric carts are:
Malfunctioning battery
Bad charger
Solenoid breakdown
Issues with the power key
Direction switch malfunction
Issues with the speed controller
Motor breakdown
What Is The Most Reliable Golf Cart?
Golf Cart Reliable
When it comes to reliability, the following are the main competitors:
All three manufacturers make reliable and quality golf carts. Club cars are popular golf carts used around the world for their unique design and available accessories.
Yamaha makes golf carts that are cheaper to maintain and operate. Switches in Yamaha are made of TEFLON and are shielded with rubber to make them rustproof, while in the case of EZ-GO, metal switches are used.
On the other hand, EZ-GO carts are cheaper than Yamaha, they are usually faster and are equipped with efficient safety features.
What Do I Need To Know About Buying A Golf Cart?
Golf Cart Variant
You should keep the following things in mind while buying a golf cart:
In case of new golf carts:
Whether you need a gas variant or an electric variant?
Your budget
The features that you are looking for like the cooler, ball cleaner, etc.
Damage-free body
In case you are buying a used one:
The age of the cart in case you are buying a used one; its model, make, and condition
Does it have the features that you are looking for?
Condition of batteries
Condition of tires
Do market research to make sure that the price is worth asking.
How Do You Maintain A Golf Cart?
Golf Cart Maintenance
Keep the following maintenance tips in mind:
Charge the batteries when golf carts are not in use
Check the water level in batteries regularly
Keep the battery terminal corrosion free
Keep the tires at optimum pressure
Inspect the braking system every month for leakage
Inspect the cart for oil leaks and vibrations
Charge the cart in a dry and well-ventilated area
Replace the batteries after their lifespan is over
Can Golf Carts Overheat?
Golf Cart Overheat
Yes, golf carts tend to heat for various reasons:
Overheating batteries due to low water level, loose connection, or corrosion on the terminals
Motor overheating due to overloading the vehicle or pushing the cart up steep hills
Braking system overheating due to too much friction
Overheating the engine in gas variants due to failed cooling system
Why Does My Electric Golf Cart Jerk?
Golf Cart Jerk
Electric golf carts can jerk for several reasons. You must carefully inspect the cart to narrow it down to the exact possible cause.
Some common reason for jerking electric golf carts are:
Different air pressure in tires. Due to this, you can feel jerking motion while driving
Misaligned tires, have them inspected for alignment
Loose battery connection can be the problem is the vehicle jerks while driving
Water entering the electrical components like the microprocessor or the switch. If this is the case, let the cart dry up while keeping the switch off
The Inductive Throttle Sensor (ITS) could go out of alignment. In such cases, you need an ohmmeter to calibrate the ITS and make necessary adjustments
A bad solenoid. Check the voltage readings, if they are out of recommended range, have the solenoid replaced
How Often Should Golf Cart Batteries Be Replaced?
Golf Cart Pack
An average life span of a battery is 5 -7 years. A well-maintained battery can last up to 10-12 years before it needs to be replaced.
Usually, a golf cart that is part of a fleet should have its battery replaced every 4 years. It is due to the fact of usage, payload delivery, and frequent charging and discharging. A privately owned golf cart can have a battery life span of up to 10 years.
If your battery requires frequent than usual charging, is getting hot, etc. It should be replaced.
Why Does My Electric Golf Cart Go Slow Uphill?
Golf Cart Uphill
It is usual for an electric golf cart to go slow uphill. It is due to the load it puts on the battery. The steeper the slope, the more overloaded the battery gets.
There is a sudden drop in the voltage when the golf cart starts its journey uphill. The battery tries to turn the motor, but sometimes the battery output is just not enough to push the load uphill.
If your golf cart could easily go uphill in the past and now getting slower or stopping altogether, it is time to replace the batteries. Using powerful batteries can push your cart uphill with ease.
What Causes A Golf Cart To Go Slow?
Golf Cart Slow
A golf cart can go slower than usual for a variety of reasons. Usually, electric carts are slower than gas-powered variants.
If your electric cart is going slower than usual, the following could be the reason:
Issues with the speed sensor. The speed sensor is responsible for gauging power from the battery to the motor depending upon how much is the accelerator pressed. If you are having trouble with accelerating, fixing the speed sensor could solve the problem
Mud and dirt build up inside the motor. It could cause excessive friction inside the motor causing it to slow down and even stop
Wiring problems. Loose wires can heat up when the golf cart is accelerated due to the high current passing through poor connections. It causes too much heat and low current output that causes the cart to slow down
Low batteries pack voltage levels. It could be the reason if the batteries are old or poorly maintained that they cannot keep up with the power demand
Ampacity controller faults. This controller is responsible for managing the ampere it produces and uses as the cart travel. Issues with this controller can cause the cart to go slow
The issue with the direction switch. A faulty direction switch can cause the cart to move slower or stop.
Can Golf Carts Climb Hills?
Golf Cart Hill
Both electric and gas-powered golf carts can climb hills. Gas-powered golf carts tend to do it better with better acceleration and moving up steeper hills.
The ability of an electric golf cart to go uphill depends on the battery output. New electric golf carts perform better due to better battery output.
Gas-powered variants burn gasoline so they can travel uphill faster as they produce more power. Old batteries in golf carts can limit their ability to climb hills.
Which Golf Cart Has The Most Power?
Golf Cart Powered
The most powerful golf cart on market right now is Yamaha-made UMAX RALLY. It is a gas-powered 4×4 off-road golf cart with lifted suspension and 23" tires. The power it generates enables it to perform better on rough terrains.
It has a top speed of 19mph and a towing capacity of 1500 pounds that enables it to tow heavy loads with ease. It has a rugged design and extended flares that give it an aggressive look. It is not a usual-looking golf cart and you would hardly find it in prestigious golf clubs. It is available for a price of $9000.
How Many HP Is A Gas Golf Cart
Golf Cart HP
An average 2 seater, a gas-powered golf cart is 10-12 HP on average. The off-road golf carts can have a power of 16-18 HP.
Compared to 2-5 HP motor of electric variants, gas-powered vehicles are 3-4 times more powerful and perform well on rough terrains and when used to tow a load. Gas golf carts can travel uphill efficiently.
They produce more power for off-road travel, climbing steep hills, and handling rugged terrain.
How Fast Do Gas-Powered Golf Carts Go?
Golf Cart Speed
Gas-powered golf carts have more power (3-4 times more) than electric golf carts but the top speed is lower in the case of gas-powered carts.
An average-sized, 2 seater, the gas-powered golf cart can travel up to 19-20 mph compared to electric counterparts traveling on a top speed of 25-27 mph.
Off-road gas-powered vehicles have more powerful engines and can reach a top speed of 23 mph.
Which Golf Cart Is Faster Gas Or Electric?
Golf Cart Velocity
Gas golf carts have more power as compared to electric carts. On average, gas-powered carts have engines rated at 10-12 HP while electric golf carts use motors of 3-5 HP.
Surprisingly, even after having a low power rating, electric golf carts have higher top speeds reaching up to 26mph. Gas carts of the same size and capacity can attain a top speed of 19 mph.
Gas carts have better acceleration and they handle rough terrains, steep hills, better than the electric golf carts.
Will Bigger Tires Make My Golf Cart Faster?
Golf Cart Torque
Yes, installing bigger tires can make your golf cart go faster. It is one of the cheapest methods to add speed to your cart without going for the higher-rated motor.
Usually, golf carts are equipped with 8" tires. If you increase this area to 20", you might be able to see at an additional speed of 4mph. It is because a larger circumference means more ground covered in a single rotation.
Larger tires add extra leverage to the mechanical movement of your golf cart causing it to move faster and resistance on the axle also goes down for bigger tires.
The only drawback is the effect of low-end torque. More speed added means less end torque.
How Can I Make My Golf Cart Go Smooth?
Golf Cart Smooth
You can make your ride smoother in the following ways:
Correct tire pressure takes away the jerky movement while traveling
Replacing worn-out shocks and struts after every few years to ensure their correct working
Replacing dirty and clogged filters in gas-powered golf carts
Replacing worn-out clutch plates in gas variants
Replace the tires if you spot a flat spot on them
Make sure that tires are aligned and damage-free
Replace worn out suspension bushing if you experience less damping on rough terrains
All nuts and bolts are tightly secured
Make sure that the battery is in good health with the correct power output.
Bearings are well lubricated and the motor is free of any deposited mud and debris
Which Is Better 36v Or 48v Golf Cart?
Golf Cart Voltage
It depends on how you are going to use your golf cart. There is not a huge difference between 36V and 48V batteries. Both perform satisfactorily. Consider the following while making a choice:
A 48V battery has higher starting torque and it picks up speed faster than a 36V battery
A 48V battery draws fewer amps and provides an extra range for the same payload and terrain
48V battery performs well on rougher terrains. It handles hills and steep slopes better than 36V batteries which are ideal if you are driving your cart on flat, smooth, and dry surfaces or just cruising around in a neighborhood
48V batteries are expensive than 36V batteries
Both batteries provide almost the same top speeds
How Long Will A Golf Cart Run On A Full Charge?
Golf Cart Full
Usually, an electric cart can run for 45-90 minutes on a fully charged battery. The time depends on the power of the battery that is more for higher rated batteries, age of the battery, driving conditions, terrain, etc.
A newer battery tends to last longer than an aged one. Driving on slopes and hills, accelerating too much, or carrying an extra load on the golf cart can decrease the run time on a full charge.
If you are not getting 45 minutes of travel, maybe it is time to replace the battery.
What Company Makes Golf Carts?
Golf Cart Company
Following are the leading golf cart manufacturers in the world holding a large market share.
Textron, Inc.
Polaris Industries, Inc.
Yamaha Motor Corporation, USA
Club Car, Inc.
Mission Golf Cars
JH Global Services, Inc.
Cruise Car, Inc.
Giliberti, Inc.
Diversified Golf Cars, Inc.
Karrior Electric Vehicles, Inc.
Where Are Golf Carts Manufactured?
Golf Cart Factory
Golf carts are manufactured in large factories located across acres of land. They have every workshop inside the premises that is required to build a golf cart.
The factory has different divisions based on the work they perform like welding division, battery division, assembly division, etc. A production line keeps running for certain hours in a day to achieve the target set by the company.
For example, EZ-GO has a factory spread across 61,687 square meters in the USA.
What Is An LSV Golf Cart?
Golf Cart LSV
A golf cart that has been registered as a street-legal cart after adding safety equipment required, is termed as an LSV (low-speed vehicle).
A low-speed vehicle is a vehicle that can attain a minimum speed of 20mph and a maximum speed of 25mph.
The maximum speed of an average-sized golf cart is 15mph so its motor and electrical system should be upgraded for it to be categorized as an LSV.
Can A 14-Year-Old Drive A Golf Cart?
Golf Cart Teen
Golf carts when driven inside a facility or a golf course, do not require you to have a driving license. But if you decide to drive your golf cart around a neighborhood or on public roads, you must acquire a driving license from the state.
In many states, the minimum age of a person driving a golf cart on public roads should be 14 years.
Every state has its own rules regarding the age group limit allowed to drive a golf cart on road. In California State, for example, the minimum age required is 13 years.
What Golf Cart Is Better Gas Or Electric?
Golf Cart Gas
It is a personal choice for everyone. Both variants have their pros and cons. A brief comparison is given as follows:
Speed: Electric carts have more top speeds as compared to their gas counterparts
Acceleration: Gas carts accelerate quickly than electric golf carts
Range: Gas-powered carts have more range on a single tank as compared to electric carts on a single charge
Power: Gas-powered golf carts offer 3-4 times more power than electric variants of the same capacity so they handle rougher terrains and steeps slopes better
Cost: Electric golf carts are cheaper to buy, operate, and maintain as compared to gas-powered carts
Noise: Electric carts are quieter than gas-powered carts and they are environment friendly.
Are Gas Golf Carts Cheaper Than Electric?
Golf Cart Good
Gas golf carts are more costly to buy, operate, and maintain as compared to electric golf carts.
Due to the presence of an engine, gas carts become costly to purchase. Gas golf carts are available for $3500 as compared to $2000 for an electric cart of the same size and seating capacity.
Due to a lot of moving parts, gas-powered cars cost more to maintain due to the recurring need for oil and filter replacement.
As gas carts operate on fuel, they are costly to cover the same range as done by an electric golf cart.
How Do I Reduce The Noise On My Gas Golf Cart?
Golf Cart Muffler
Gas-powered golf carts are noisier because they have a running engine. Each stroke makes a sharp noise while the engine is running.
Noise from the engine can be reduced in the following ways:
Carefully insulating the engine. It is already done by the manufacture, but if you are not satisfied, you can add an extra layer for insulation to damp the noise.
By adding a muffler to the cart. It is usually not done by the manufacturer as it is not a legal requirement. Adding a muffler or replacing a worn-out one can significantly decrease the engine noise.
Carefully inspect the cart to make sure that the noise is not due to mechanical defects. Tighten the loose nut, lubricate or replace the worn-out suspension if required
Look at the problems in the transmission. Worn out or dry gears tend to make noise. Lubricate them well or replace them if needed
What Type of Motor is used in a Golf Car?
Golf Cart Motor
Golf carts incorporate both AC and DC motors for power conversion. DC motors provide a precise power output but they include brushes and commutators that are prone to wear and tear. DC motors take power directly from the battery.
Whereas AC motors require AC. Since DC batteries only provide direct current, an additional "DC to AC" convertor is used. AC motors do not use brushes so they have a longer life and low maintenance costs.
Are AC-powered Golf Carts More Efficient?
Golf Cart AC
AC motors have many advantages over DC motors. They provide more efficiency, less friction, and are not costly to maintain.
They provide Improved braking power when a cart is traveling downhill
Lower maintenance costs due to absence of brushes
AC motors provide higher RPM that generates higher top speeds
Provide more power to push the cart uphill or to deliver the heavy payload
Faster acceleration
More energy-efficient
The copper windings on the DC motor generate heat that requires an additional mechanism to dissipate, which includes oil cooling, etc.
How are Golf Cars Powered?
Golf Cart Output
Golf carts are both electrically powered and gasoline-powered. Various manufacturers design different power mechanisms for golf carts to address the specific needs of the customers.
Both variants have their pros and cons and whether to choose an electric or gas-powered cart, depends on your requirement. If you require a cart to move you around a golf course where gas-powered carts are banned, you need fewer noise-making vehicles, you don't have a large budget to spend, etc. electric carts take the preference.
If you require extra power and speed, your golf course is large and does not have enough charging stations, gas-powered carts work best.
How to Charge Your Golf Car?
Golf Cart Port
You need to follow these precautions when charging your golf cart:
Position the golf cart on a level surface. Make sure the charging area is well ventilated and dry.
Make sure the key is off and the body is stable.
Always use the recommended extension cord type as mentioned in the user's manual.
Inspect the extension cord for cracks, loose connections, damaged insulation, and frayed wiring.
Never use a damaged extension cord while charging your golf cart.
Always connect the charging cord to the vehicle's charge receptacle first, and then plug the cord into a wall receptacle to minimize the risk of sparking
Do not cover the cart to prevent the accumulation of hydrogen or CO. Don't leave your cart plugged in overnight
Recharge the battery after every use. Don't let the battery drain fully
How to Safely Operate a Golf Car?
Golf Cart Operate
To ensure the safety of the vehicle and the passengers on board, a correct operating sequence is essential. The steps to be followed are given:
Disconnect the charging cable and remove the charger from the socket
Adjust mirrors as you need to have a clear view of the surroundings.
Turn the key clockwise to the ON position.
Apply the brakes.
Release the parking brake.
Move the direction switch to the desired position (forward or reverse).
Keeping both hands on the steering wheel, release the brake pedal and gradually push the accelerator toward the floor to begin driving.
Drive slowly. Practice maneuvering and using the accelerator and brakes on level surfaces.
Do not overload the cart or tow excessive load
To stop the cart, release the accelerator pedal completely and break to a complete stop.
Engage the parking brake; turn the key off, recharge if required.
Do You Need a License to Drive Golf Cars?
Golf Cart License
You do not need a license to drive your golf cart in your facility or the golf course. There is no requirement of license or even a minimum age limit enforced to drive golf carts within a golf course.
In case, you want to drive the golf cart in your neighborhood or on public roads, you do need a driver's license. Even if you have a driver's license, you are not allowed to operate on public roads unless you have registered your cart as an LSV (low-speed vehicle) from the state. This is compulsory to make your cart street legal as well as to get your license.
How to Maintain the Body of the Golf Cars?
Golf Cart Maintain
Daily inspection of the body and chassis of your golf cart should be done to spot cracking, rusting, and chipping. A broken paint surface can cause corrosion. To maintain the body of your golf cart, you should follow the following steps:
Wash the body of the golf cart with warm soapy water daily and polish it with silicone-based polish to improve the appearance.
In case you spot broken or chipping paint, carefully sand it with sandpaper and then apply acrylic-based spray paint to cover the area. Let it dry for few hours
If there are shallow scratches on the body, they can be removed by a "cutting" type of polish.
Deep scratches on the surface of the golf cart can be removed by using wet/dry sandpaper/ finishing paper and plenty of water. Usually, scratches can be treated with 1000 grit paper. Although deeper scratches may require 600 or 400 grit paper.
After using the sandpaper, the surface appears dull and grey. To restore the gloss, you should use a high-speed buffing wheel and "cutting" polish.
Can You Drive Golf Cars on a Highway?
Golf Cart Highway
Golf carts are included in LSV (low-speed vehicle) category as their average speed is at most 24mph. Because they might impede coming traffic and lack safety standards followed by commercial highway automobiles, they are not allowed on a highway.
Safety features like airbags, rollover protection, enhanced braking system, etc. are not present in golf carts. Laws are in place that prohibits the use of golf carts on roads. You may be liable to a ticket if you are caught driving a golf cart on a highway.
They are street safe and can be driven around in a neighborhood. You need to get a license from the state for that.
How to Replace the Wheel Assembly of Your Golf Car?
Golf Cart Assembly
Before wheel assembly is removed, make sure that your golf cart is not powered.
Remove the wheel cover to expose the nuts.
Loosen the lug nuts one by one
Lift the vehicle using a jacking system to remove the wheel assembly
Remove first the nuts and then the wheel assembly.
To install the assembly:
Lift the cart using a jack.
Align the wheel assembly onto the hub of the vehicle. Make sure that the valve stem points outwards and the tire tread incorrect direction of travel.
Tighten the lug nuts until you feel they are hand tight.
Lower the vehicle and tighten the lug nuts to the recommended torque satisfaction.
Install the wheel cover back.
How to Drive Your Golf Car on an Uphill Slope?
Golf Cart Slope
You should use extreme caution while driving your golf cart on an unpaved path. Extreme caution must be observed at all times.
Prevent driving on slopes that exceed 20% grade. It puts a great deal of pressure on the motor
Always examine the terrain carefully before driving on a slope. Do not drive on a slope with slippery, wet, or loose surfaces.
Always drive in a straight line on the slope and avoid excess steering.
Do not drive at an offset angle as it will cause the cart to lean sharply to one side.
Continue driving at a stable speed. Do not accelerate quickly on the slope.
Do not stop a vehicle with a load on a slope.
Do not go over the top of a hill at high speed. Obstacles, other vehicles, or persons could be on the other side of the slope. Maintain caution.
How to Drive Your Golf Car on a Downhill Slope?
Golf Cart Downhill
Take the following precautions while driving your golf cart downhill:
Avoid driving on a slope that exceeds 20% grade.
Avoid accelerating while driving downhill.
Make sure that the terrain is not wet or slippery.
Keep the heavy part of the cart uphill.
Avoid abrupt maneuvers and sudden braking.
How to Drive Your Golf Car on a Sidehill Slope?
Golf Cart Sidehill
It is not recommended to drive golf carts on a sidehill slope. A higher center of gravity can cause the cart to roll over and is extremely dangerous.
Follow these steps when driving on a sidehill slope becomes unavoidable:
Never drive on slopes that exceed 10% grade as it can cause a rollover.
Decrease vehicle speed on slopes.
Use extreme caution while maneuvering.
Make sure that the terrain is not slippery or has any loose surfaces.
Keep your feet on the floorboard at all times to enhance stability.
Drive at a stable velocity. Do not accelerate or turn the steering quickly.
What Safety Rules Should You Follow While Operating Golf Cars?
Golf Cart Safety
Golf carts are slow-moving vehicles and are not as safe as commercially available highway cars. They do not have airbag protection or rollover protection generally. So caution must be taken to ensure your safety
You should read the user's manual before operating your golf cart to get an idea of the maximum weight allowed.
Never operate the vehicle under the influence of alcohol, drugs, or medication.
Do not drive at speeds exceeding 15mph on slippery or wet surfaces.
Never exceed the passenger and cargo weight limits of your cart.
Avoid sharp turns on inclines and at high speeds. It may cause the cart to rollover.
Reduce speed on wet and slippery surfaces and in turns.
Do not allow children to operate the golf cart.
Set handbrake engaged before leaving the cart
Remove key when leaving a vehicle unattended.
Stop the vehicle completely before reversing direction.
Be aware of small children and objects behind you before reversing direction.
Avoid accelerating on slopes and hills
Carefully inspect the braking system before operating the golf cart
What Safety Checks Should You Perform Daily on Your Golf Car?
Golf Cart Checks
Followings must be carefully inspected daily and every time before operating your cart:
The liquid level of the battery is adequate and terminals are free of corrosion
The battery level is adequate. Engine oil level is sufficient in the case of gas carts
The charger should not get hot while charging the golf cart
The motor is dry and free of mud, water, and other debris
Brakes, steering wheel, direction switch are working without malfunctioning
Nuts and bolts are tight
Tire pressure is optimum
What Safety Checks Should You Perform Weekly on Your Golf Cart?
Golf Cart Weekly
These safety checks should be performed weekly on your golf cart to ensure safety and reliability:
Battery terminals are free of corrosion and tight.
The liquid density of the battery is according to a recommendation by the manufacturer
The battery surface is clean of liquids and the body is free of cracks
Air pressure of tires
Check the body carefully for cracks and leakages
What Safety Checks Should You Perform Monthly on Your Golf Cart?
Golf Cart Monthly
Following safety and component checks should be performed monthly on your golf cart:
Check hose and tube for the brake liquid for leakage
Check that brake oil level is sufficient
Shock absorbers are working fine without leakage and abnormal noise.
Battery terminals are free of corrosion
Tires are securely in place without play
The battery casing is free of cracks
Rear and front axle bearing is free of abnormal noises
What Safety Checks Should You Perform Yearly on Your Golf Car?
Golf Cart Yearly
Following safety and component checks should be performed yearly on your golf carts:
Check that solenoid of the power key is working correctly
Check if carbon brushes of the motor need replacement
Check that the accelerator pedal is working correctly without play
Check the brake drum and brake shoe for replacement
In case of gas variants, change spark plugs, replace brake discs
Change transmission oil as required
What Checks Should You Perform Before Operating The Golf Car on Highway?
Golf Cart Operation
Always check the following before every use of your golf carts to minimize the risk of an accident:
The accelerator pedal is working
The brake pedal is operating correctly
Brake fluid level is adequate
Indicators/lights are working
Brake/tail lights are working
Inspect mirrors
Horn is working
The steering wheel is without play
Tire conditions and air pressure
Seat belts are secure
Battery and cables are in a suitable condition
Engine oil level is adequate in case of gas variants
The hand brake is working
How to Stop a Moving Golf Car?
Golf Cart Stop
To stop a moving golf cart, following the correct sequence is important. In the case of electric variants:
Get your foot off the accelerator pedal to slow down the moving golf cart
Slowly put pressure on the brake pedal until the vehicle comes to a full stop
Engage the parking brake pedal, turn the key to OFF position
Press the direction switch to a neutral position before leaving the vehicle.
To stop a gas-powered golf cart:
Get your foot off the accelerator to slow down the vehicle
Press the clutch pedal and apply brakes slowly until the vehicle comes to a full stop
Disengage the gears, take the foot off the clutch
Apply handbrake and turn off the key
Do Golf Cars Provide Safety Against Rollover? How to Avoid a Rollover?
Golf Cart Rollover
You should take extra caution while driving your golf cart on slippery or wet surfaces. If you are carrying passengers, it adds to the risk associated. Due to the high center of gravity, golf carts are prone to rollover if abruptly turned.
Follow these safety guidelines to ensure safe driving:
Do not operate your golf cart on excessively slippery surfaces as it is very dangerous. Maintain a stable speed throughout.
Reduce your speed before driving onto a slippery surface or wet area of the golf course.
Avoid abrupt, sharp turns, which can cause skidding of the golf cart.
Get the vehicle out of the skid by turning the steering wheel in the direction of the skid.
Never apply the brakes if the vehicle is skidding. Try to gain control of the vehicle using the steering wheel alone.
Can You Convert 36V Golf Cart to 48V?
Golf Cart Upgrade
Yes, you can upgrade your golf cart to 48V power if you bought it with a 36V battery. In such an upgrade, you give your cart extra starting torque and better range.
It is not as simple as just replacing the batteries. You need to upgrade different other components as well. Upgradation costs more than if you were to buy a new 48V golf cart.
To upgrade your cart, you need to make the following changes:
Upgrade Solenoid: Solenoids are high current switches installed between the battery pack and the controller. Since these are voltage specific, you need to upgrade the solenoid from 36V rated to 48V rated
Upgrade solenoid diode and resistor: Many golf carts have a solenoid diode on the smaller end of the solenoid and a pre-charged resistor on the larger end. The diode prevents the current from flowing back while the resistor enhances the lifespan of the solenoid by dissipating the spark produced by the solenoid every time it's engaged or disengaged. At 36V level, a resistor of 220-250 ohm is used. If you are upgrading to 48V, a 470-ohm resistor should be used.
Upgrade Motor: If the motor is 48V rated already, there is no need to change the motor. If the motor is rated 36V, it should be upgraded to a 48V rated motor as it has to deal with more amperage.
Upgrade batteries: During the conversion, your battery pack must be changed from 36V to 48V. It can be done in several ways depending on your needs. You can use four 12V batteries, six 6V batteries, or eight 6V batteries. The more lead-acid present in the battery pack, the more range it provides. Six 8V batteries will take you farther than four 12V batteries. While eight 6V batteries will take you farthest of all.
Can You Add Seatealts to Your Golf carts After Purchasing?
Golf Cart Seatbelt
Usually, golf carts are not pre-equipped with seat belts to provide the comfort of getting in and out easily to the riders. But you can always get them installed later if you want.
Many dealerships and cart detailing shops provide the option of seatbelt installation for 50-150 USD depending on the quality of straps, metal used in hooks, the plastic grade used, frame quality, different fabrics for straps, etc.
You can ask the dealership for seatbelt options. It becomes a necessity if you are driving around with your kids in a neighborhood. It becomes compulsory to have a seatbelt installed if you want to make your cart street legal. Law enforcement authorities require you to have a seatbelt on while riding your LSV.