100+ Electric Trackless Train for Sale with Best Price
Trusted by 10,000+ Clients
Electric Trackless Train
Over 1,200 Highly Qualified Employees Including Engineers And Specialist
231 Sets Of High Precision Manufacturing Machines
CE, BV, GOST, And ISO Certified Electric Trackless Train
1000 Sets Of Electric Trackless Trains Per Year Delivered Worldwide
Shipment To Over 100 Countries Around The Globe Affordably
50+ Patented Designs, Machinery, And Equipment
Quick Electric Trackless Trains Delivery, And Extensive Warranty For All  Equipment
Your Premier Electric Trackless Train Manufacturer in China
XUNHU boasts some of the best engineers and manufacturing facilities. Also, the selection of top-quality materials delivers reliable electric trackless trains.
The high precision manufacturing renders XUNHU a top electric trackless train manufacturer. Besides, the large manufacturing measures 587,970 sq. ft. This lets every trackless train manufacturing step takes place under one roof.
Always, XUNHU makes superior electric trackless trains for amusement parks with CE, ISO, BV, and other certifications.
XUNHU combines 10+ experience and efficient manufacturing to deliver high-quality trackless trains.
XUNHU Electric Trackless Train for Sale Projects
Most amusement parks around the world use XUNHU trackless trains. Also, you can find Xunhu trackless train rides in malls, playgrounds, and municipal parks.
The trackless electric trains from XUNHU are currently in use in over 100 countries.
Your park can be among the 1296+ theme parks making a profit around the world. They boast premium XUNHU electric trackless train rides hence low running and maintenance costs.
As one of the top electric trackless train manufacturers in China, XunHu has a full range of Most Popular Trackless Train For Sale, Get the Photos and Price List now.
XUNHU Electric Trackless Train Manufacturing Capacity
XUNHU Electric Trackless Trains Feature Top Of The Industry Materials Like Fiberglass Body And Steel Structure; Materials And Design Maintains Sleek Appearance.
Weather Resistant Paint, Eco-Friendly Pain, And Amazing Painting Guarantee Durability; The Airbrush Technology Leaves Smooth And Chip Resistant Coat.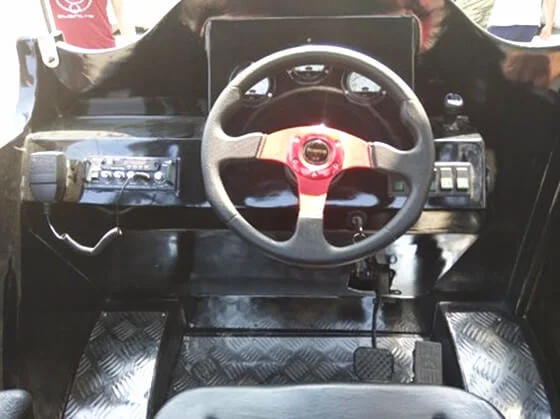 For Smooth And Safe Rides, Xunhu Electric Trackless Train Rides Have Latest Operating System; The Simulating Operating Software Allows Flawless Running.
Vacuum Tires In Electric Trackless Train Rides Give A Smooth Ride; These Advanced Vacuum Tires Runs Consistently Under All Circumstances.
XUNHU Has A Range Of Carriages To Offer; Whether You Want A Custom Theme Or Shape, There Are Many Designs To Select.
Electric Trackless Trains For Sale Come With Energy Efficient Lighting; The Led Animated And Decorative Lights Gives Your Park Visitors With Great Thrill.
XunHu Electric Trackless Train
Electric Trackless Train Rides Video
Xunhu has dispatched hundreds of designs of electric trackless trains to different amusement parks, shopping malls, theme parks, hotels, etc.
Each design is machined to precision and tested vigorously for quality. Xunhu has earned the name of the most trusted and reliable electric trackless train manufacturer by offering affordable electric tourist trains in modifiable designs and with hundreds of custom features.
You can be assured of the quality of portable electric trackless train designs as Xunhu implements strict quality control on its production line, tests every joint of the vehicle for reliability before dispatching the shipment.
Buy in bulk from Xunhu and save big on each order. Benefit from the rock-solid body, strong chassis, and attractive warranty perks, all of that coupled with secure delivery all over the world.
XUNHU Is Your Top Electric Trackless Train Manufacturer from China
There is high reliability once you choose XUNHU as your electric trackless train manufacturer.
XUNHU produces state-of-the-art electric trackless trains for sale. Thus, every train ride has high reliability.
The high-precision manufacturing facility produces the same quality electric trackless trains.
Whether you need custom or same-looking trackless trains in bulk, you can have the assurance.
XUNHU ensures that every trackless train gets a thick layer of weather-resistant paint. The pain is eco-friendly and never fades due to the hot summer sun.
Despite the robust construction, XUNHU electric trackless trains are lightweight. Therefore, you enjoy an amazing performance with a single battery charge.
Electric Trackless Train – The Complete FAQ Guide
Are you looking for electric trackless trains for your park or an amusement center? Or are you planning on entering the amusement park train rides business and do not know from where to get started?
Are you looking for guidance to help you make smart decisions regarding the electric trackless train business setup?
Do you need assistance setting-up electric trackless trains in carnivals, shopping centers, and school fairs?
This FAQ guide is for you. We have compiled a comprehensive article to help you get an insight into the electric trackless train business to help you figure out what works best for you.
Read the electric trackless train FAQ guide list now…
What Is An Electric Trackless Train?
An electric trackless train is a road/floor vehicle in which one tractor unit is used to pull carriages to drive people around like a railway train. The driving unit is electrically operated using a battery pack to pull 4-5 carriages connected like a train.
Carriages may seat 6-40 people depending on the size of the train and the power of the driving unit. Trackless means there is no track for this train and they operate on floors as any other road vehicle does. The driving unit is steered by a human driver to drive people around.
Why Are Electric Trackless Trains So Popular?
Electric trackless trains are popular for various reasons and are incorporated in various places. The reasons include but are not limited to:
Electric trackless trains provide a simpler and smarter way to drive people around at a tourist attraction
They are fun to ride. Families prefer to ride on a train in shopping malls especially when they are accompanied by kids.
Electric trackless trains provide a sense of riding a real train which is a fun factor for kids. Parents are not worried as such trains move slower and are safe.
How Many Carriages Are There in An Average Size Electric Trackless Train?
The number of carriages on an electric trackless train depends on the size and power of the driving unit. The bigger the unit, the larger is the motor and can pull greater payloads.
A 48V battery pack can pull 6-15 people on average and hence 3-4 carriages. The bigger driving units can pull 7-9 carriages and they incorporate bigger battery packs and powerful motors.
The weight of the carriages also limits the pulling capacity of the driving unit. Lighter fiberglass bodies are usually used in making such trains instead of stainless steel or iron bodies.
How Are the Carriages Of Electric Trackless Train Connected?
The carriages are towed by the driving unit and are connected via different forms of linkages.
Usually, the connection between the coach and the trailers is accomplished either by using a trailer like a ball and hitch joint in which the ball is located on the lead vehicle and the hitch is located on the towed vehicle or drawbar couplings in which the drawbar is located on the driving vehicle to accept coupling from the driven carriages.
How Fast Can An Electric trackless train Go?
Electric trackless trains are slow-moving vehicles that are used to drive around guests inside a facility, airports, etc. Their speed depends on the size of the battery pack and the size of the motor of the driving units.
The speed ranges from 12-26 km/h for an average-sized electric trackless train. The speed of the electric trackless train depends on various factors like:
Driving unit size
Motor size
Battery pack size
Number of carriages
Riders riding the train
How Far Will An Electric Trackless Train Go On A Single Charge?
Usually, electric trackless trains are designed to keep on going for 3-4 hours on a single charge. The range for an electric trackless train varies from battery to battery and vehicle to vehicle.
An average-sized electric trackless train with 3-4 carriages can keep driving for 12-20 miles on a single charge. Bigger battery packs can provide bigger ranges.
The range may vary depending on various factors like:
Speed
People riding
Size of the train
Number of carriages
Terrain
Motor and battery condition
Tire conditions, etc.
What Is Included In the Daily Operation Checklist of Electric Trackless Trains?
You should have the following checked and inspected daily to ensure safe and reliable operation:
Check the battery connections that they are secure and free of corrosion
Check those batteries are fully charged
Make sure that the charger is disconnected when batteries are fully charged
Make sure that the electrical connections of the motor are secure and tight
Make sure that the handbrake is working properly
Verify that the pedal brake is working correctly
Check for proper steering operation
Check for proper motion control in forward and reverse direction
Check that tires have proper air pressure
Check the tires for excessive wear and punctures
Check the wheel bearings for excessive play
Verify all safety features including the safety belts are working correctly
Make sure that the fiberglass body is clean, free of chipping and cracking
How Much Does An Electric Trackless Train Cost?
The cost of electric trackless trains depends on various factors like:
Size and shape of the train
Number of carriages
Weight capacity
Size of motor
Size of batteries
The material used in the body
Several custom features are installed like enhanced music system, lighting system, safety features, etc.
Average-sized electric trackless trains with 3-4 carriages are available for 8000 USD. Bigger-sized electric trackless trains with 6-8 carriages are available for 10,000 to 13000 USD. If you want to have custom features like leather seats, enhanced seat belts, the cost increases accordingly.
How Do You Choose Electric Trackless Trains For Your Business?
If you are running a family-friendly business, it is always a great idea to install electric trackless trains to attract young customers and families.
It is a great way to add an income stream to your existing business. While choosing electric trackless trains for your business, please consider the following:
Your budget and the space you have available. To establish an electric trackless train business, you need an investment of 12000-15000 USD
Choose an electric trackless train that offers attractive music and lights
Choose designs that feature fun factors like cartoons, birds, and swinging animals.
Make sure that the electric trackless trains appear good in condition and are inspected for safety.
How Do Electric Trackless Trains Work?
Electric trackless trains are pulled by a coach that is designed in the manner of an electric railway engine that is powered by an electric motor driven by a battery pack.
The battery pack usually features a 48-72 V battery pack generating enough power and current to pull 4-5 carriages loaded with passengers. The battery should be regularly charged after each use to keep the train running using a charger that is equipped with the electric trackless train.
How Electric Trackless Trains Are Controlled?
The driving unit is just like an electric cart that is charged, operated, and controlled by a human driver. The vehicle is steered by a steering wheel, accelerated by a foot pedal, and stopped by a foot brake.
The coach tows the carriages linked to it in a manner that locomotive pulls the railway carriages. The distance depends on the size of the batteries.
The charging of batteries is performed by the charger that comes equipped with the package.
How Much Is The Monthly Maintenance Cost Of Electric Trackless Trains?
Electric trackless trains are not that expensive to maintain due to their simpler operations and fewer moving parts.
You need to maintain and update the electrical components of your electric trackless trains, check tires for wear, and safety equipment installed on the electric trackless trains.
The outside of your electric trackless trains should also be checked for cracks and scratches. You should polish the outer surface weekly to maintain a shiny look.
Overall, it usually costs 400-500 USD to maintain electric trackless trains having 3-4 carriages monthly given that none of them require major overhauls.
How Much Electric Trackless Trains For Kids Cost?
Smaller electric trackless trains for kids cost less than the bigger variants. These are smaller units designed to accommodate 4-8 kids at a time.
Usually, such electric trackless trains feature a plastic body and an average sound system to keep the kids entertained. Like other electric trackless trains, these are also controlled by a driving unit called the engine.
They usually feature a smaller battery pack and smaller carriages to carry young passengers.
Usually, an electric trackless train for kids can cost you anywhere between 5000-8000 USD depending on the design, material, and add-ons installed.
Where Can You Install Electric Trackless Trains?
Nowadays, almost any place that welcomes families is a great venue to install electric trackless trains. With the ever-increasing demand for entertainment, electric trackless train ride installation makes any business "kid-friendly" and more appealing.
Other than amusement and theme parks, many other venues are ideal for electric trackless train ride installation.
These can be installed in shopping malls, arcades, hotel game rooms, supermarkets, and outside departmental stores, airports, museums, etc.
Moreover, these can also be installed in restaurants, grocery shops, food courts, daycare centers, auto dealerships, and even in high-end entertainment centers to facilitate families.
Where Can You Buy Electric Trackless Trains For Your Business?
Since electric trackless trains are comparatively smaller structures, they are readily available in almost every developing country of the world for competitive prices.
Many amusement ride manufacturers provide electric trackless trains as well. Even smaller firms deal in manufacturing and supplying electric trackless trains as well as their spare parts.
All you need to do is get in touch with their sales representative and ask for a quotation for your selected models. Usually, they design and construct custom variants.
The team gets back to you after your request is processed and you are required to submit additional details.
Are Electric Trackless Trains Safe?
Electric trackless trains are way safer than other amusement rides. Even in the past decade, virtually no serious injuries were reported but only some minor ones.
Electric trackless trains feature plastic or fiberglass bodies equipped with seatbelts making them safe for kids.
Electric trackless trains run at a speed of 4-5 mph in indoor facilities and with you buckled in a seatbelt, it makes it even safer.
Only injuries that were reported in past years were caused by people tripping on the floor while trying to exit a moving vehicle.
Do You Need Operators for Electric Trackless Trains at Your Park?
There is only a need for a driver to operate an electric trackless train. Usually, there is no need for extra staff to undertake responsibilities.
You can hire more persons to undertake the responsibilities of carrying out inspections, managing the passengers, collecting the tickets, cleaning the carriages, charging the batteries at regular intervals, etc.
What Are The Riders' Limits For Electric Trackless Trains?
There are no specific limitations for the riders. Anyone with no apparent health issues can safely ride the electric trackless trains.
Different electric trackless trains come with different weight limits that are listed in the user manual provided by the manufacturer. These weight limits must be observed at all times to ensure the safety of the passengers and the equipment.
A carriage with the capacity to accommodate 5-6 persons has a weight limit of 600-700 kgs per carriage. There are no age limits for electric trackless trains. Anyone with age above 3 years can safely ride the train.
How Much Time Is Required To Ship Electric Trackless Trains?
The shipping time depends on the load weight and your location. If you are located within borders, it could take 3-5 days to get your order delivered.
Once your order for electric trackless trains is processed, your manufacturer handles the shipping for you.
You can hire a freight forwarder to ship the electric trackless trains for you. Since these rides are bulky structures so they occupy a lot of space, one container is enough to ship 2 sets of electric trackless trains.
Since you are shipping a container, it has to be via the ocean. It normally takes 30-40 days via the ocean.
Certain circumstances, for example, weather conditions, slower ship movement to save fuel, port congestion, custom delays, port policies, etc. add extra time.
What Is The Shipping Cost For Electric Trackless Trains From China To The USA?
The costs may vary depending upon the weight, your selected transit method, and port policies in your country.
Once you have your electric trackless trains manufactured, the ocean becomes the cheapest shipment method.
To ship 1-2 sets of electric trackless trains, a full load container (FCL) is the best option. For a 20ft container and 5000kg load, you are most likely to spend anywhere from 2k USD to 5K USD.
Other than base costs offered by the freight forwarder, there are additional costs as well. For example:
Dock Fees: That ranges anywhere between $50-$100
Freight Forwarder Administration Fee: Ranging from $75-$200.
Security Fee: Normally $50-$100 (Full Container Loads).
Customs Clearance Fee: $100-$200 (plus applicable duties/taxes of your country)
Final Truck Transportation from the bonded warehouse to your doorstep: $200+
Which Shipping Plan Works Best With Electric Trackless Trains Shipping?
Once the total weight of any shipment becomes more than 500kg, ocean freight is the cheapest option. If your manufacturer has to ship your electric trackless trains from across the continent, you should choose shipping via ocean for many reasons.
One reason is that ocean freight offers more capacity and value – one container can hold 2 average-sized electric trackless trains. The heavy payload is delivered in one trip so you don't have to wait for shipping in intervals.
If no ocean route is available between your manufacturer and your country, you should consider shipping via railway.
Rail transit has benefits when you are shipping in bulk. The average cost of rail transit for 1 ton is 95$ which makes it cheaper than any other form of transportation via land.
What Is A Design Document Of Electric Trackless Trains?
A design document of an electric trackless train is a user manual provided by the manufacturer. It contains vital information about the ride. It includes the following:
Details of designing manufacturer, serial number, model number, date of manufacture
Motor/battery power ratings
Number of riders allowed on the electric trackless train
Maximum weight limit
Height and age limits
Description of construction and operation
Details of electric trackless train's motion and maximum speed
A comprehensive list of subsystems of the ride
Details about passenger containment
Details of signaling and communication devices
Means of braking and stopping
Operation details and emergency procedures.
Outline of warning notices
Quality assurance details
What Is The Procedure To Buy Electric Trackless Trains In Bulk?
After you have listed your requirements and have decided which electric trackless train designs you are going to buy, the remaining process can be classified into the following phases:
You get in touch with the sales team of the manufacturer and collect all the information regarding the designs, payment and shipping methods, etc. and place the order.
Your order is processed by the team and they get back to you with confirmation and additional details.
You collect all the relevant documents asked by the manufacturer and create a contract
You pay 30% of the payment in advance.
Electric trackless train ride manufacturer confirms and processes your order.
The manufacturing of electric trackless trains starts.
The manufacturer gets back to you once the process of manufacturing is complete.
You provide all the shipping details to the manufacturer and pay the remaining 70%.
The manufacturer ships the order to your desired location.
You inspect the carriages for defects and damages once they are delivered and confirm that you have received your goods.
What Are The Main Parts Of Electric Trackless Trains?
Usually, electric trackless trains have a reinforced plastic body frame supported on a chassis that usually contains:
Shells
Frames
Wheels
Motors
Footswitches and controls
Steering wheel
Forward and backstage gears, etc.
What to Do If an Electric Trackless Train Needs a Spare Part?
Electric trackless trains are relatively less complicated machines and their spare parts; for example, batteries, lights, motors, wheels, gearboxes, etc. are readily available across local entertainment equipment dealerships.
If the part is only available at the manufacturing factory, motor controllers, etc. you need to get in touch with the sales team over a phone call or via email.
You submit your query, the sales team contacts the manufacturing unit to confirm the availability of the parts needed.
The team gets back to you for you to confirm your order and the part is shipped right away.
Can You Adjust The Power Consumption For An Electric Trackless Train For Better Performance?
A typical ride draws about 7-9 amps of power from the floor at startup, and the amps drop to 3-4 under operation.
The electric trackless trains are optimized by the manufacturer to run under strict voltage and resistance conditions.
You should never tamper with the electrical circuits and power lines of your electric trackless train.
Not only does it void the warranty of the electric trackless train, but it puts the electric trackless train at a higher risk of the short circuit also.
What Is The Power Consumption Of An Average-Sized Electric Trackless Train?
Power consumed by electric trackless trains is the units consumed by the battery when it is connected to its charger and how many times the process is repeated in a day.
A 48V 10 Ah battery when fully discharged consumes 480Wh which is 0.48 kWh to charge it in one hour. If it takes 5-6 hours to fully charge the batteries, it will consume 6 x 0.48 = 2.88 units per charge. If your train needs 6 cycles of charging, you are consuming 6 x 2.88 = 17.28 units in one day.
Which Certifications Should You Look For While Choosing The Manufacture For Electric Trackless Trains?
Different private and public firms issue certifications to electric trackless train manufacturers.
These certifications are different for each category, for example, for structure compliance, mechanical safety, electrical safety, safe operation, maximum load test, welding joint strengths, etc.
Your electric trackless trains should be certified by well-credited firms like:
AIMS (Amusement Industry Manufacturers and Suppliers)
IAAPA (International Association of Amusement Parks and Attractions)
BV (Bureau Veritas)
CE Certification
TUV Certification
SC Certification
UCS Certification
How Do You Choose The Best Electric Trackless Train Manufacturer?
This step is crucial as your reputation depends on it.
While you are selecting a manufacturer in China, consider the following points:
The electric trackless train manufacturer follows the highest standards of safety while manufacturing the electric trackless train to ensure the safety of young riders.
The manufacturer provides high-quality and innovative products and provides affordable shipping options.
The manufacturer offers affordable prices and market competitive services.
The manufacturer offers additional after-sales services like installation, technical support, multiple modes of payment, etc.
Do Electric Trackless Trains Come With A Warranty?
Almost all manufacturers provide 1-2 years of warranty for the chassis of electric trackless trains from the date of acceptance of inspection.
Mostly the warranty covers the individual parts rather than the ride as a whole. Many parts that are covered under warranty are battery, motor, light and sound system, brushes, wheels, etc.
Damage to the surfaces is usually not covered under warranty. Within 2 years after installation, you can enjoy free part replacement, technical assistance, maintenance services, and repairs.
How to Maintain the Body of the Electric Trackless Trains?
Maintaining the body of your electric trackless trains is important as no one would want to ride a dirty vehicle. Clean the outer surface of the electric trackless trains daily.
You can maintain the glossy finish with the following instruction:
Wash the body with hot soapy water daily and polish them with silicone-based polish to improve the appearance.
If there are shallow scratches on the body, they can be removed by a "cutting" type of polish.
Deep scratches on the surface can be removed by using wet/dry sandpaper/ finishing paper and plenty of water. Usually, scratches can be treated with 1000 grit paper. Although deeper scratches may require 600 or 400 grit paper.
After using the sandpaper, the surface appears dull and grey. To restore the gloss, you should use a high-speed buffing wheel and "cutting" polish.
What Are Your Duties As Electric Trackless Trains Owner?
Being an owner of the electric trackless train, the following are your responsibilities:
Carefully read and abide by the safety precautions mentioned in the user manual
Properly follow the instructions while doing the assembly
Have the unit inspected before each use
Make sure that the driver is properly trained
Operate the unit only when every safety feature is working correctly
Service the units with authorized practices
Display warning signs where necessary
What Different Types Of Material Are Used In Building Electric Trackless Trains?
Usually, electric trackless trains are lighter structures and are made up of the following:
Steel and iron (beams, gearboxes, shafts, motors, frame)
Plastics (acrylic, polycarbonate, PETG, ABS, styrene, HDPE)
Rubber and fiberglass
Epsilon Epoxy (body)
Leather and wood and tubes (seats)
What Are The Electric Trackless Train Of Buying Electric Trackless Trains From Chinese Manufacturers?
If you are considering buying your rides, Chinese manufacturers provide various electric trackless trains like:
You can affordable rates if you purchase from Chinese electric trackless train manufacturers.
Being a hub for raw material production, China doesn't have to import raw material from anywhere else in the world, hence you get to enjoy cheap rates.
Due to high competition in the market, shipping from china becomes the cheapest option.
You can order online or just visit the factory yourself and you are ready to purchase the electric trackless trains yourself. No need to hire an agent or a broker.
Chinese electric trackless train manufacturers provide a wide range of designs to choose from.
You can even ask for customized designs
They provide safe and versatile payment options to choose from.
Chinese suppliers can handle all the logistics for you.
Electric trackless train manufacturers in china abide by the highest standards of construction and safety.
Can Electric Trackless Trains Run On All Types Of Floors?
Electric trackless trains can run on all smooth surfaces including tiles, concrete, wood, plastic, rubber, etc.
You need to make sure that the surface is smooth, without holes or pits, without bumps, etc.
A rougher surface can cause the tires to wear fast while an excessively smooth surface can cause slipping during operation.
What Safety Rules Should Be Followed While Operating Electric Trackless Trains?
While operating electric trackless trains, you need to pay attention to the following:
Read, understand and abide by the safety instructions listed in the user manual before operating
Only trained and responsible drivers should be allowed to operate the unit
The operating area should be kept obstruction-free
The electric trackless train should be operated in areas free of other vehicles, moving people, or pets
Keep the speed steady and avoid sharp turns
Never leave the train unattended while the system is powered up
Operate in good daylight or artificial light
Do not operate on the slippery floor
What Are The Duties Of The Electric Trackless Train Ride Operator?
Following are the operating duties of the operator of electric trackless train operator:
Admit the riders to the train, have them seated safely with seatbelts engaged
Distribute the weight of kids and adults evenly in the carriages
Perform pre-operation checks on the ride each time before operating
During the ride, make sure that everyone is abiding by the safety procedures
If a problem arises during the ride, stop the ride and fix the problem
Safely evacuate the riders after the ride is over
Perform inspection of the electric trackless trains before next run
What Is Included In The Daily Maintenance Of Electric Trackless Trains?
The following are included in the daily maintenance of an electric trackless train:
Wipe down the bodies of all carriages of electric trackless trains as the day starts.
Check the seatbelts for wear or fraying
Have the floor cleaned
Inspect the bodies of the carriages for damages or cracking
Power on the unit, check if the rides are properly powered on and lights are flashing
Make sure they are properly charged at the start of the day.
What Is Included In The Monthly Maintenance Of Electric Trackless Trains?
Following steps must be taken monthly to ensure smooth operation of your electric trackless train rides:
Check the tires of proper air pressure and wear
Check all the belts and make sure they are tight
Check that all electrical connections are tight, corrosion-free, and secure
Check the bearings for lubrication, lubricate them if required
Make sure that the connections are tight and corrosion-free
Grease the steering assembly if required
What Is Included In The Yearly Maintenance Of Electric Trackless Trains?
Followings are included in the yearly maintenance of electric trackless train:
Clean the motor for accumulated dust and debris
Check the tire wear and replace if necessary
Check the seatbelt for wear and operation of the buckle
Inspect seating, hand controls, foot controls for repairs
Replace the battery of your electric trackless train if required
How To Remove And Install Tire Assembly Of Your Electric Trackless Trains?
Follow these steps to safely remove and install the tire assembly of your electric trackless train carriages:
Make sure that the unit is powered off
Using a wrench, loosen the 4 wheel lug nuts.
Lift the side of the bumper car with a car lift and place suitable support under the car allowing the wheel to be removed.
Remove the tire and rim assembly from your electric trackless train
To reinstall the assembly, simply repeat all the steps
How to Tell If the Batteries of Your Electric Trackless Trains Are Bad?
There can be several indications that the battery of your electric trackless train is not performing as expected.
The cycle time of your electric trackless trains has decreased
You need to frequently charge your batteries
The driving unit is not properly powered up, lights are dim, speed is slow, etc.
Charger displays an error while charging your electric trackless trains
Rotten egg smell coming off from batteries indicating the battery is overheating and gassing out the excess amount of gas vapors and hydrogen from the terminals.
What to Do If the Charger of Your Electric Trackless Train Is Bad?
If the charger is not charging your electric trackless train at all, follow these steps:
Test the charger using a voltmeter to ensure that the charger is working fine
Check the fuse (usually 200amps) at the negative terminal of the battery, replace it if blown
Make sure that the charger is not damaged
Make sure the power outlet to which the charger is connected is working fine
Perform a load test on the battery to make sure the battery is not malfunctioning
How Much Is The Warranty Period Of Different Components Of Electric Trackless Trains?
Different manufacturers offer different warranty periods for different components of an electric trackless train. Below are average warranty periods for different components:
The frame of the electric trackless train: 1 year
The motor of the electric trackless train: 3-5 years
Steering assembly: 1 year
Lighting and music accessories: 3-4 months
Wheels and tires: 2-3 months
What Is Not Included In the Warranty of Your Electric Trackless Trains?
The following are excluded from the warranty of electric trackless trains and you cannot avail warranty for these claims:
Normal wear in tires, belts, fuses, caused by the normal use of electric trackless trains.
Excess wear and tear of items caused by improper maintenance or carelessness, such as over or under inflating the tires
Tube wear is caused by rubbing against sharp objects on the floor such as splinters.
Damaged tires caused by carelessness like running them with low air pressure
Damaged tires caused by rough floors are not entitled to a warranty
Scratches, dents, nicks, fading paint/trim, and corrosion are not entitled to a warranty
How to Safely Charge Your Electric Trackless Train?
You need to follow these precautions when charging your electric trackless train:
Make sure the charging area is well ventilated and dry.
Make sure the key is off and the body is stable.
Always use the recommended extension cord type as mentioned in the user's manual.
Inspect the extension cord for cracks, loose connections, damaged insulation, and frayed wiring.
Always connect the charging cord to the vehicle's charge receptacle first, and then plug the cord into a wall receptacle to minimize the risk of sparking
Don't leave your unit plugged in overnight
Recharge the battery after every use. Don't let the battery drain fully
How to Troubleshoot a Bad Charger of Your Electric Trackless Train?
Below are some common problems with the charger and steps you can take to rectify them:
No voltage is detected on the voltmeter when is connected to the load. Check the power socket and fuse inside the charger
The charging LED flashes alternatively RED and Green. This happens when the charger is connected in reverse polarity with the battery
The charger is not tripping even when the charging is complete. It may happen if any battery in the battery pack is short-circuited. In this case, you need to get the battery repaired or replaced
Can You Ask The Manufacturer For Design Customization Of Your Electric Trackless Train?
That depends on the electric trackless train in question and the extent of your request.
If you want to change the design altogether, after the electric trackless train is delivered, that's going to cost you a lot of money since you need to send the rides back and pay for the shipping.
In the case of smaller electric trackless trains, it is comparatively easy to enhance some features like a better sound system, innovative lighting system, frame designs, etc.
Can You Ride An Electric Trackless Train In Wet Weather?
Usually, electric trackless trains should be used only in the areas where they cannot be caught up in rain. Indoor electric trackless trains are safe in this case.
They can handle a nominal amount of rain but should not be operated in heavy downpours as water getting inside the unit's control panel can cause irreversible damage to the circuit.
So it is not advised to operate electric trackless trains in rain.
What Safety Procedures You Should Follow While Handling Electric Trackless Trains?
Following safety precautions must be followed as you handle electric trackless trains:
Read the user's manual carefully and try to comply with all safety instructions listed
Power off the electric trackless trains when they are not in use, being transported, or cleaned
Do not place the vehicle in the rain, moisture, or in places of high humidity
Do not place the vehicle in extremely hot or cold environments
Do not store the electric trackless trains in places where inflammable gases may be present or items that may catch fire easily
Be careful while operating electric trackless trains on slopes
All repairs should be done by the manufacturer otherwise you would risk voiding the warranty
How To Fix An Electric Trackless Train That Keeps Stopping?
If your electric trackless train keeps stopping during operation, the following could be the reasons:
The rider is not pressing down on the pedal switch or the pedal switch is not working correctly. Isolate the electric trackless train and test the pedal switch. Replace if required
The direction switch is malfunctioning
Weight limits are not being followed. This puts unnecessary strain on the wheels and can cause the ride to stop
Fuse has burnt out and needs replacement
Circuit damage has occurred. Hire a technician to check the problem
How To Fix An Electric Trackless Train That Moves Slowly?
There can be various reasons for an electric trackless train that is moving slowly. Some of the reasons are:
Low voltage output. Check the voltage output from the battery
There is a problem with the gears in which true output from the motor is not being transferred to the wheels
The drive belt is not tight enough and is slipping
The floor is wet that is causing low traction. Take anti-moisture measures
The motor is not well lubricated and is feeling resistance while rotating. Try to clean the motor and the brushes
Extra weight is putting strain on the motor and the battery
Why Is Your Electric Trackless Train Making A Lot Of Noise While Running?
If your electric trackless train is making noise while in operation, the following might be the cause:
Too much gap between the gears. Try adjusting the gap
Little or no lubrication between the gears is causing excessive noise. Check the lubrication
Tires are showing signs of excessive wear. Replace the tires
Motor bearing is damaged and causing excessive noise and vibrations. Replace the bearing
The ground is uneven and is causing a lot of resistance to the movement of the electric trackless train
Uneven tire pressure in different carriages
How Can You Maximize Income From Electric Trackless Trains?
There are many ways to cut maintenance costs and keep electric trackless trains crowded
The location of a ride is the most important. It should be free of any obstruction
Routine inspection is critical to ensure the electric trackless train keeps running.
Keep the carriages clean at all times. This is very important as the ride will generate more income if it is thoroughly cleaned on each visit.
If there is juice spilled on a ride or shoe marks, no parent would allow their kid to ride, hence income falls.
Keep adding different designs and popular cartoon characters to the ride to keep the young rider excited and happy.
What Skills Your Staff Should Be Trained For To Manage Electric Trackless Train Operation?
Your staff should be trained under the following skillsets while operating electric trackless train:
Customer service and customer management (abiding by weight and height limits)
Clear communication and keep the premises clean
Safe ride operation for the scheduled time while abiding by safety standards
Safety checks of the electric trackless train routinely
Emergency initial troubleshooting of the electric trackless trains
Emergency evacuation methods of the juveniles
What to Do If Electric Trackless Train Breaks Down During Operation?
If an electric trackless train fails during operation, you need to follow the following instructions:
Stop the electric trackless train ride immediately and evacuate all the passengers.
Disconnect the power supply and isolate the ride.
Check the power line to see if the ride has an uninterrupted supply of power.
Check the fuses and power terminals, replace them if required.
Inspect the moving part, chains, and drive belts to check if there are undesired vibrations, broken or jammed links, or grinding noises.
If you cannot figure out the defect, hire a professional to fix the fault for you.
How To Reduce The Maintenance Cost Of Electric Trackless Trains Monthly?
There are some ways by which you can lower the monthly maintenance costs:
Perform daily inspection of the surface and moving parts to spot defects as soon as possible. A tiny undesired vibration if located early can save the money spent for part replacement.
Make sure you check safety accessories, lighting, and music systems for proper grounding to minimize the possibility of short-circuiting.
Make sure that only trained operation personnel are allowed to operate the electric trackless trains.
Hire trained professionals to do a periodic inspection of critical equipment
How Many Electric Trackless Trains Can You Buy In A Single Order?
You can buy as many electric trackless trains as you are willing to pay for. Many competitive electric trackless train manufacturers offer various services and perks if you place an order in bulk like free design consultation, reduced shipping, etc.
The manufacturing time may see an increase depending upon the placed order.
What documents do you need to set up Electric Trackless Trains in a carnival?
To obtain approval and permit to set up and operate your electric trackless trains in a carnival, you need to fill out an online application form along with the following documents:
Maintenance manual provided by the manufacturer of the electric trackless train
Operation manual of the electric trackless train
Assembly drawings showing how the electric trackless train ride is to be assembled on site
Specifications for all bolts, nuts, joint pins, weld including allowable wear
Stress analysis of the ride covering all load-bearing parts of the electric trackless train
What Type of Motor is Used in Electric Trackless Trains?
Electric trackless trains incorporate both AC and DC motors for power conversion. DC motors provide a precise power output but they include brushes and commutators that are prone to wear and tear. DC motors take power directly from the battery.
Whereas AC motors require AC. Since DC batteries only provide direct current, an additional "DC to AC" convertor is used. AC motors do not use brushes so they have a longer life and low maintenance costs.