Trusted By +10,000 Clients
Your Best Multi Passenger Electric Sightseeing Vehicles Manufacturer in China
12+ Years of Electric Shuttle & Sightseeing Vehicles Manufacturing Experience;
Top Electric Golf Cart Brand and Sightseeing Cars Manufacturer in China;
600+ Employees Factory, Strong Research, and Development Capabilities;
Strict Quality Control, All Electric Vehicles are Certified By CE and ISO;
Worldwide Export, Fast Delivery, Competitive Prices.
One-Stop Shop for All Electric Shuttles & Golf Vehicles You Needs
XUNHU offers over 100 designs, types, and models of low-speed electric shuttles, golf vehicles, and sightseeing vehicles for you to choose. The available electric vehicles suit multiple uses like amusement parks, resorts, farms, airports, hotels, golf courses, and warehouses.
Some leading electric passenger vehicles for sale include 2/4/6 seater golf carts, 8/11/14/17/23 passenger sightseeing cars and electric shuttle buses, trackless trains, hunting golf carts,  electric utility vehicles, electric mobility scooters, and electric patrol vehicles are available.
All XunHu electric vehicles have certification from ISO, CE, GB, GOST, and relevant manufacturing and exporting organs from China.
Trusted by 10,000 clients from over 160 countries, XunHu is your best partner for your successive electric shuttle vehicles business.
XunHu Electric Golf Carts with Curtis controller,Delta Q charger For Sale with competitive Prices, Lighting System, AC motor Increased Carrying Capacity as option, ISO9001 And CE Certified For Quality Assurance; Quickly Golf Carts And Spare Parts Delivery.
Buy XunHu Electric Hunting Buggy Carts for Outdoors, China Top Manufacturer, OEM Service Available. Good Design and Painting. Global Delivery.
XunHu 2-14 Passenger Electric Vintage Cartsfor Sale (also named luxury golf carts, retro and classic golf carts) with 56+ Designs, Unbeatable Price & Selection, In stock, Fast Delivery. Seek Global Agents and Wholesalers. You Will Get High Profits in the Electric Vintage Carts Business.
XunHu Factory supply the Shuttle Buses For Sale with reasonable price and good quality, Four-Wheel Independent Hydraulic Brakes Are Super Reliable And Responsive. Comfortable PU Leather Foam Padded Seats for Best Comfort.
XunHu Electric Resort Cars for Sale Are Highly Versatile; Customizable To Resorts, Hotels, Airports, Amusement Parks, Shopping Malls, and Golf Course. Variety of Models, Powerful Electric Motors with Latest Brand Controllers with the Latest Software.
XunHu Electric Sightseeing Bus for Sale with Custom Design, Strong R&D support to meet your customization requirement. Lovely Nimo and Dolphin electric shuttle vehicles are the Popuplar Designs.
XunHu Manufactures 4-23 Seats Electric Sightseeing Cars For Sale With large capacity Lead-Acid battery, Lithium Battery are option, OEM, And ODM Spare Parts Supply. Full Factory Assembled Cars with Strict Quality Control; Variety of Models and Customizations Available.
XunHu has Various Electric Tourist Bus for Sale with Consistent and Efficient Electric Drive-train. 4-23 Passengers for Your to Choose. Responsible OQC will 100% Inspect the Parts and electric shuttle bus , Your Electric Tourist Bus will be Perfect.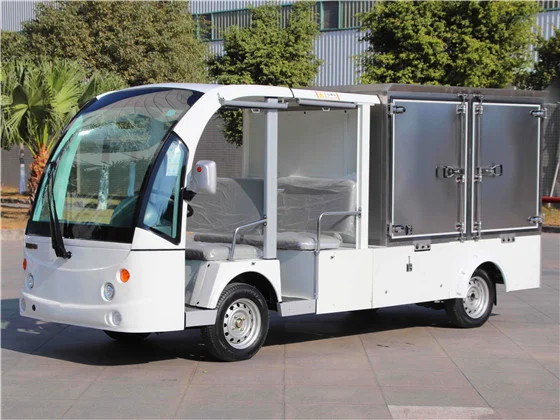 XunHu Supply Full Range of Commercial and Industrial Electric Utility Vehicles with Strong Climbing Ability and larger loading capacity. Customization Available, Worldwide Service.
XunHu Electric Patrol Cars for Sale with Competitive & Factory Prices, You Can Use it in Your Amusement Parks and Golf Course. 4 and 6 Seater, Semi-enclosed and Enclosed, First-class Design and Materials to Ensure High Quality.
XunHu has a Wide Range of Electric Trackless Trains for Amusement Parks, Carnivals and Shopping Malls, Reliable Quality with Good Price. Trustworthy Manufacturer.
XunHu has Full Range of Electric Mobility Scooters for Adults, Elderly & Disabled. Foldable and Easy To Use for Indoors and Outdoords, Quality Assurance, ISO9001/CE Certified, Good After-sale Service, Get Price.
About Xunhu

Your Expert Electric Vehicles Manufacturer and Supplier in China

XunHu is a leading electric vehicle manufacturer in China. For 12+ years, XUNHU has mastered the art of designing, producing, and supplying 4-wheel low-speed electric vehicles.

You can buy electric golf carts, electric shuttle buses, mobility scooters, and electric patrol cars from XUNHU factory. All the vehicles offer an excellent quality guarantee. With CE and ISO standardization marks, you have an assurance of durability.

Apart from standard golf vehicles and sightseeing vehicles, there is also a chance to customize your vehicle. Various styles are available, while personal customization is possible at the best prices.

Every electric shuttle vehicle from XunHu offers excellent performance and weight-carrying capacity. Attractive designs with customized colors perfectly blend with your park or area of vehicle application.
Welcome to Visit XunHu Electric Vehicles Factory
Your Best Electric Vehicles Manufacturer and Supplier in China
Everything we do, only to help you buy the best Electric Vehicles at a lower price and get more benefits in your Electric Vehicles business.
As a professional electric vehicles manufacturer & supplier, we provide a full range of quality services for you.
At XunHu, we welcome everyone wishing to do business with us. The pricing is pocket-friendly and among the best, you can find in China. This helps you to save money, especially when buying the vehicle wholesale. Our services, products, and after-sale services are professional, making it ideal for most people to prefer XunHu products. Come, visit us now and experience different benefits.
Why XUNHU Trusted by 10,000+ Clients?
11+ Years' Electric Vehicles Expert
XunHu Has Vast Experience Spanning 11+ Manufacturing And Exporting Electric Vehicles. A Strong Supply Chain Enables Shipment Of Electric Vehicles To Over 100 Countries(Philippines, Indonesia, India, Algeria, Russia, Myanmar, Singapore, Australia, UK, USA, Etc), All Vehicles And Delivered, And Clients Get Free Installation Guide And Testing.
Competitive Price
Xunhu Provides Electric Vehicles And Spare Parts At The Best Prices. All Equipment Have A Wholesale Price Quotation, Which Enables Bulk Purchase; You Enjoy Huge Discounts And Free Parts To Kick Start Your Business.
Strict Quality Control
Xunhu Has A State-Of-The-Art Quality Testing Facility For Raw Materials And Finished Carts Testing. All Parts Pass Multiple Quality Testing To Ascertain Quality; Whether Its Body, Motor, Drive Train, And Transmission, They Are Tested Independently.
Full Set of Certification
All XunHu Electric Vehicles And Spare Parts Have Certification From CE, BV, GOST, ISO, And SGS, You Can Be Sure The Vehicles Are Safe And Reliable. Multiple Testing Before Delivery And After Installation.
Full Support on Installation & Training
Electric Vehicles Is Easy To Install. Xunhu Manufactures Supplies And Offers The Best After-Sale Support Services. All Products Come With Multilingual User Guides, Video Support, And Online Support; More Technical Support, Xunhu Can Send Technicians And Free Staff Training On Various Aspects.
Safe & On Time Delivery
Buying Electric Vehicles From Xunhu Brings Great Experience; 7-15 Days Quick Delivery Time; Efficient And Automated Production Lines, Expert Team, And Established Supply Team Allow For Fast Delivery. Xunhu Has The Capacity To Deliver Equipment Anywhere In The World Promptly.
One-stop Solution for Your Electric Vehicles Business
Installation Guide, Spare Parts Supply, Whole Carts Maintenance, Battery Care and Maintenance
Listen to What Our Clients Say about Our Electric Vehicles

XunHu has 11+ years of electric vehicle manufacturing experience, has a full range of golf carts, sightseeing cars, and shuttle vehicles for sale, XunHu electric vehicles have been exported to100+ countries and are trusted by 10,000 Clients.

The customers are scattered worldwide from the USA, UK, Russia, Australia, South Africa, Kenya, South Korea, North Korea, Myanmar, Pakistan, India, Indonesia, Dubai, Iran, Nigeria, Algeria, and other countries. Apart from the quality electric vehicles, general services are superb.

XunHu has different support systems that help clients experience professional quality experience. Whether it's buying golf equipment, sightseeing vehicles, trackless trains, mobility scooters, business advice, lithium batteries, or spare parts, most clients enjoy great support and prices.

On support, there is a 24/7 support system that ensures every client can access help anytime. With a team of online customer care agents, the general experience is remarkable.

Mr. Kostarev from Russia
I am a partner of a multinational company and we operate several amusement parks. I bought 14 golf carts from Xunhu Company for our amusement parks. Good quality and they give me the best price. I will buy karts, sightseeing cars, and other electric vehicles in Xunhu company.
Best Selling Electric Vehicles 2023

XUNHU has 10,000+ Customer Cases around the World, and Xunhu Will Always Be Your Best Partner for Electric Vehicles from China.

Since 2011, XunHu has developed and manufactured different types of electric sightseeing vehicles and shuttle vehicles for sale. However, there are some bestselling electric vehicles in 2021. They have impressive features, quality, and prices. Some of the new models you can enjoy are sightseeing cars, electric shuttle buses, golf carts, trackless trains, electric mobility scooters, among others. As the most professional electric passenger shuttle vehicles supplier, apart from the existing electric vehicles, XunHu can customize the appearance and configuration of the vehicles for you. It's easy to get the best-looking EV from XunHu, contact us now!

Besides the available electric vehicles for sale, XunHu is working on new 2022 models with even better features and appearance. Be the part and enjoy the best electric vehicles from China.
Golf Carts for Sale
XunHu Golf Carts for Sale with the Best Prices in China; Different Models Available For Sale. Lifted Golf Carts, Electric Hunting Golf Carts, Golf Cart Shuttles, Utility Golf Carts, Easy Customization Structure, Heavy-Duty Vacuum Tires For Best Traction, And A Variety Of Optional Features For Customizing Your Golf Cart To Offer The Best Driving Experience.
Electric Shuttle Bus for Sale
You can buy the Electric Shuttle Bus with arractive design, powerful appearance, strong carrying capacity and lower noise.XunHu Electric Shuttle Bus for Sale with Robust Chassis, Sleek Body Design, the High Weight Capacity for More Weight. Customizable Structure Ensures Easy Conversion To Desired Sightseeing Bus. Powerful Electric Motor with Massive Torque and Minimal Noise for Keeping the Operation Area Quiet. 50 Designs Of Shuttle Buses Are Available For Selection.
Sightseeing Cars for Sale
XunHu Has The Latest Designs Of Sightseeing Cars For Sale 2021models, Various Sitting Capacities, 2-30 Seats, The Latest Electric Drive, Open And Semi-Closed Configurations, And Heavy-Duty Hydraulic Shock Absorbers For Smooth Drives On All Surfaces. Safe Delivery And Installation Without Extra Cost, All Spare Parts Are Factory Manufactured And Tested.
Trackless Trains for Sale
XunHu has Various Electric Trackless Trains for Sale at Best Price, with Standard and Customized Interior Configurations. 8-70 Seaters Trackless Trains For Sale Available, High-Quality Fiberglass Molded Carriages With Customized Style And Matched Paint Color. Leading Sightseeing Train Vehicles Manufacturer With Certification From CE, ISO, And GOST; 1 Year Extended Warranty, Highly Available OEM Spare Parts With Extra Quick and Safe Delivery Worldwide.
Frequently Asked Questions
What types of electric vehicles does XUNHU produce?
XUNHU produces a wide range of electric vehicles, including golf carts, sightseeing cars, shuttle buses, and more.
What is the range of XUNHU electric vehicles?
The range of XUNHU electric vehicles varies depending on the model and battery capacity, typically ranging from 70 to 100 miles.
How long does it take to charge XUNHU EVs?
Charging time for XUNHU EVs depends on the charger type and battery capacity, but it usually takes 7-10 hours for a full charge.
Does XUNHU offer a warranty for their electric vehicles?
Yes, XUNHU offers warranty coverage for its electric vehicles to ensure customer satisfaction and support.
Are XUNHU EVs street-legal?
The street legality of XUNHU EVs may vary depending on the local regulations and requirements of the specific region.
Can XUNHU EVs be customized according to specific requirements?
Yes, XUNHU provides customization options for their electric vehicles to meet specific requirements and preferences.
Are spare parts easily available for XUNHU electric vehicles?
XUNHU ensures the availability of spare parts for their electric vehicles, making it easy for customers to maintain and repair their vehicles.
Does XUNHU provide after-sales support and maintenance services?
XUNHU offers comprehensive after-sales support, including maintenance services, technical assistance, and customer service.
What certifications and safety standards do XUNHU electric vehicles comply with?
XUNHU electric vehicles comply with various certifications and safety standards, such as ISO, CE, and EEC, ensuring high quality and safety standards are met.